Lotte Lehmann & Her Legacy: Volume 1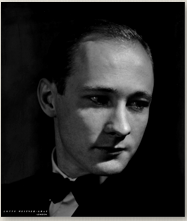 At the age of twenty, I travelled from London to Vienna by train, third class, for the reopening of the Vienna State Opera. That took place in November 1955. It was the biggest musical event in Europe since the start of the war in 1939.
I was unable to get tickets for either of the first two nights, but I did get a single ticket, bought a year in advance—a back seat in a Stalls Circle box—for the third night and a performance of Die Frau ohne Schatten by Richard Strauss with Leonie Rysanek as the Empress.
It seems that some kindly gods were taking care of me. My ticket was for Stalls Circle Box 10 but I managed, in my excitement, to sit in Box 11 by mistake. (I had not realised that the even-numbered boxes were on one side of the Stalls and the odd on the other). The box was empty when I arrived.
Just moments before the entry of the conductor, Karl Böhm, the door opened and I saw a majestic looking woman with silver hair taken back and piled high and a silver fur coat, down to the floor. I recognized her immediately because I had been an admirer since my school days and because, when I arrived in Vienna, the newspapers were full of photographs of the opening night and the two guests of honor, Bruno Walter and Lotte Lehmann.
Totally taken aback, I managed to utter the most superfluous thing possible, "You are Lotte Lehmann."
She gave me a kindly nod and said, "When you have recovered from your surprise, young man, may I please go to my seat?"
Members of the audience had already seen her and stood up saying, "Hoch Lehmann," a regular Viennese greeting for its heroes.
Space in the box was limited and some confusion ensued, in full view of the stalls audience, most of whom were standing by now. Order was restored as the audience applauded the entrance of the conductor.
During the first act Lotte Lehmann responded to Leonie Rysanek's singing by whispering, repeatedly, "schöne Stimme, schöne Stimme" (beautiful voice).
Everything about Lotte Lehmann radiated strength of character and during the first interval I managed to find the courage to speak to her. A full account of what followed will appear in my book. In the meantime it is enough to say that at 08:30 on the following morning I received a signed photograph and an invitation to lunch. Our friendship started at that lunch and resulted in a flood of happy letters between London and Santa Barbara, California.
Then the gods took another unexpected hand. A London musical agency invited Mme Lehmann to give masterclasses in the Wigmore Hall over a period of two weeks. I was present, in the front row, at Lotte's invitation, at every one of those events, and I had supper with her, and her friend Betty Mont, in their private suite in the Hyde Park Hotel, eight times in those two weeks. I also had lunch with them on three occasions. On the first, their other guests were Neville Cardus and the renowned record producer, Walter Legge; on the second, Otto Klemperer and his daughter Lotte (named in remembrance of her father's unrequited passion for Lotte Lehmann); and on the third, the other guest was Ivor Newton, who accompanied the masterclasses.
There is a great deal more to be said, but it will have to wait until my book appears. In the meantime, the most important thing I can say for your project is that Lotte Lehmann was the most vibrant personality I have ever met. She was unafraid, she was funny, what she said was frequently unexpected and often revealing and she was instantly appealing.
She was, above all, an artist who, in the words of Richard Strauss, moved the stars, whom Toscanini called the greatest artist in the world and who elicited the most extravagant appreciation imaginable from Puccini.
One day she asked what I did for a living and when I said that I was working in a Merchant Bank she exclaimed, "You are verking in a bank? Zat is completely UN-possible."
She recommended me for a job at the BBC, but she did much more than that: she gave me something that entirely changed the course of my life. There is an echo of Lotte Lehmann in every artistic thing that I have done from those magic days until now.
London, March 2015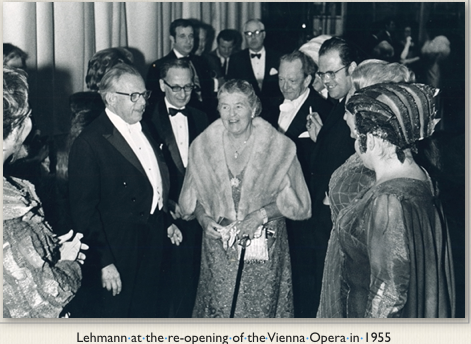 [We can hear an interview Mr. Nupen gave to Jon Tolansky for the 30th anniversary of the death of Lotte Lehmann in which her part in his life is emphasized.]