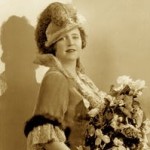 • Lehmann in the News
• Summary of this site's offerings of Lehmann as the Marschallin
• Legendary & Unknown
• Afterlife
• Tributes
• Firsts & Honors
• Misconceptions
• The Lehmann I Knew
• The Lehmann Others Knew
• Her Private Life
• Interviews
• Reviews
• Lehmann's Conductors
• People in Lehmann's Life
Lotte Lehmann was called "the greatest artist in the world" by Toscanini. Richard Strauss uttered the words that are now engraved on her tombstone: "Sie hat gesungen, dass es Sterne rührte"—her singing moved the stars.
Here you can enjoy Lehmann's actual singing of every known Lehmann commercial recording. Read what others wrote about her singing over the years.
You can hear Lehmann speak the poetry, sing the songs, teach them, and observe her art work for each song of Winterreise, Die schöne Müllerin, and Dichterliebe.
If you've arrived here for the first time, you'll want to hear Lehmann sing something from her famous Wagnerian repertoire. Dich, teure Halle
Though you can listen to Lehmann sing opera, Lieder, and light music on this site, it's only in mp3 format. For the best sound you must hear CDs or downloads that offer higher sampling rates. I highly recommend the Marston Records publication of a 4 CD set of the Lehmann acoustic recordings and the 6 CD set of her Berlin-recorded electrics. The latest techniques have been utilized to make the sound as beautiful as possible. You can enjoy Ward Marston's video trailer for the second set.
It's difficult to exaggerate the veneration that Lotte Lehmann (1888 – 1976) enjoyed during her career as a lyric soprano. Any press agent today would be hard-pressed to write the kind of glowing reviews about Lehmann that regularly appeared in newspapers wherever she sang. In her first career, primarily as an opera singer, she performed at opera houses of Hamburg, Berlin, Vienna, London, Paris, Chicago, New York and San Francisco; sang local and world premiers of works by Korngold, Richard Strauss, Puccini and others.
As she entered more profoundly the world of Lieder, no less than the world famous conductor Bruno Walter accompanied her at the piano in wildly successful recitals at the Salzburg Festival.
In the US, her name became intimately associated with the world of recital, setting still unbroken records for Town Hall performances in New York.
In "retirement," Lehmann's teaching showed the same level of commitment and imagination found in her singing. As a teacher, she inspired many singers, who went on to great or at least successful careers. The list is impressive, because Lehmann taught not only the master classes at the Music Academy of the West, but others in Chicago, New York, Vienna, London, among many cities. Among the singers who studied with Mme Lehmann are Marilyn Horne, Grace Bumbry, Benita Valente, and Carol Neblett.
And she gave private coaching to already established artists such as Rose Bampton, Eleanor Steber, Nan Meriman, Dorothy Maynor, Hilde Güden, Rita Streich, Mildred Miller, Gérard Souzay, and Risë Stevens.
Throughout her life she was an active writer: poetry, an autobiography, books on interpretation and a novel.
In retirement she became an artist: painted, made collages, ceramics, tiles and sculpted.
But if the lifetime of accomplishments mentioned above weren't enough, it's fascinating to reflect on Lehmann's continuing fame: five biographies and a book on her teaching; centennial tributes in Berlin, London, Vienna, Santa Barbara, New York, and Washington DC; uncountable LP and CD re-releases of her recordings; two hour-long syndicated radio programs on the 30th anniversary of her death; a foundation in her honor; streets named for her in Salzburg and Vienna; songs written to her poetry; a teaching/festival in her birthplace of Perleberg, Germany; postage stamps from Germany and Nicaragua; concert halls bearing her name; and Lehmann collections at UCSB, Stanford, Yale, University of Missouri-Kansas City and, as could be expected, at the Vienna Theatermuseum.
That tributes to Lehmann so far outstrip those of her contemporaries, Flagstad, Rethberg, Jeritza, or even her friend Elisabeth Schumann, who in their own time garnered similar critical praise, can only be attributed to the staying power of Lehmann's recorded interpretations. For example: Der Tod, das ist die kühle Nacht
Der tod, das ist die kühle Nacht (Death is the cool night) is the somber poem of Heine set in 1884 by Brahms (among many others).
Der Tod, das ist die kühle Nacht,
Das Leben ist der schwüle Tag.
Es dunkelt schon, mich schläfert,
Der Tag hat mich müd gemacht.
Über mein Bett erhebt sich ein Baum,
Drin singt die junge Nachtigall;
Sie singt von lauter Liebe –
Ich hör es sogar im Traum.
Death is the cool night.
Life is the sultry day.
It already grows dark; I'm sleepy,
The day has wearied me.
Above my bed rises a tree,
In it the young nightingale sings;
She sings of nothing but love –
I hear it even in my dreams.