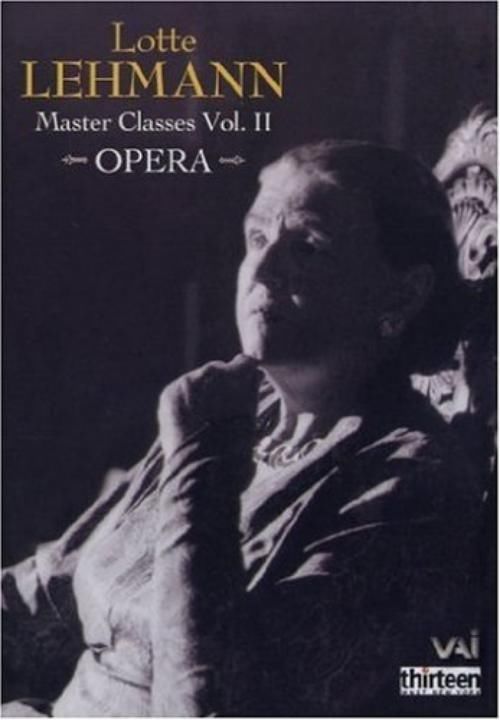 There are two Lehmann masterclass DVDs available from VAI that were filmed at the Music Academy of the West. Lehmann demonstrates both opera and Lieder.
We have adapted the 9-volume Lotte Lehmann & Her Legacy iBooks series to a web format; three of the iBooks deal with Lehmann's master classes: Volume 3 offers individual songs; Volume 4 provides songs from cycles; and Volume 5 includes both single opera arias and opera scenes.
Click here, if you're interested in Lehmann's paintings/speaking/singing/teaching of Winterreise, Die schöne Müllerin, or Dichterliebe.
In the website format you'll find audio of various Lehmann master classes in Lieder, mélodie, and art song in alphabetical order. Lehmann's master classes in Song Cycles are available. There are also audios of Lehmann master classes in arias and opera scenes in alphabetical order. These aren't as complete as the iBook volumes mentioned above; they don't offer original words and translations.