Lotte Lehmann & Her Legacy: Volume 1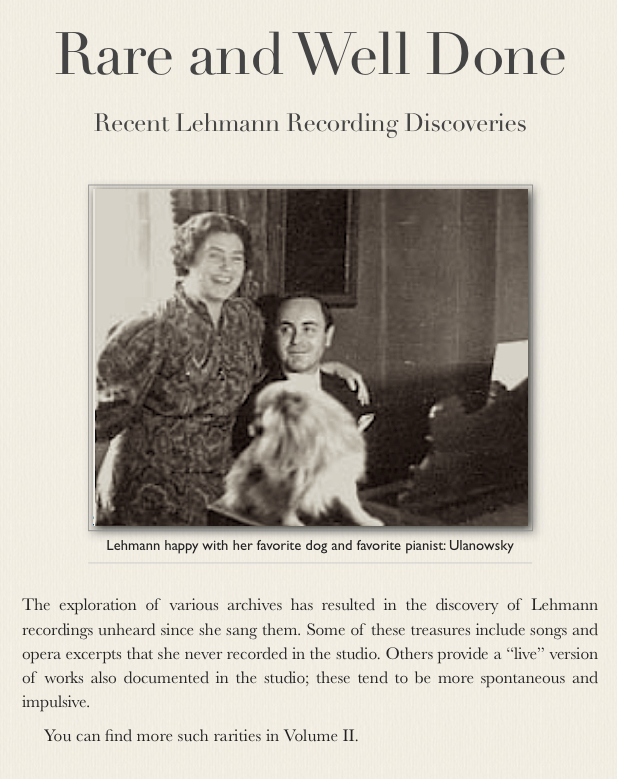 You will be the first to hear the following tracks since they were sung in the 1940s. Many thanks to Ward Marston for making them available. Lani Spahr is the audio engineer for this whole presentation. Paul Ulanowsky is the pianist.
Robert Schumann's "Aufträge" from a CBS radio broadcast of 15 February 1943.
The following two tracks are from a Town Hall recital of 7 March 1948. First, Beethoven's "Andenken."
Beethoven's setting of the English folk song "Faithful Johnny," is sung in German as "Der treue Johnny." Lehmann never recorded this in the studio. Unique.
The following four Lieder are from a 13 March 1948 Town Hall recital. Lehmann had recorded Mendelssohn's "Neue Liebe," but not with the kind of drama you'll hear at the end, when she asks if this whole scene portends death.
Lehmann never recorded Mendelssohn's "Suleika," so this is a special treat. It's one of the composer's grander songs and Lehmann finds much compelling detail. Since this is live and she didn't have the words at hand, you'll hear some variation from the Goethe poetry.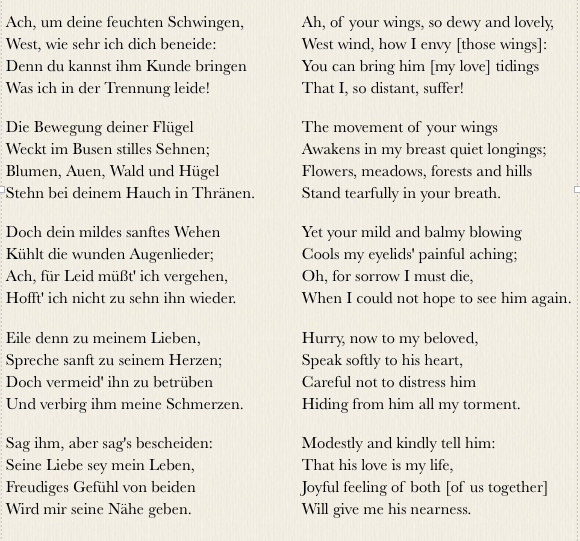 The well-known "Auf Flügeln des Gesanges" by Mendelssohn was recorded by Lehmann in 1941 (as well as earlier with orchestra), but those can seem like a pallid echo compared to this vibrant live performance of 1948.
Mendelssohn's "Venetianisches Gondellied," which Lehmann had also recorded in 1941, sounds even more amorous and charming in this live Town Hall broadcast of 1948.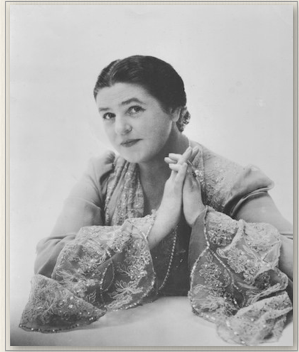 Though most of the following tracks have been heard before on LP and CD releases, they are out of print and/or extremely rare. Audio engineer Lani Spahr has improved their sound. They will repay your listening.
"Selig wie die Sonne" is from Act III of Wagner's Die Meistersinger. This live recording of 20 September 1935 was made inside the Vienna Opera house. That's the reason there's so much extraneous noise. Lehmann (as Eva) begins this quintet. The famous Felix von Weingartner conducts. This recording had limited availability in Austrian distribution.
"Peregrina I" by Hugo Wolf is from a radio broadcast from 18 January 1938 Town Hall recital. Paul Ulanowsky plays piano. This was previously available only on a privately produced LP.
This first expression of the "redemption through love" motive occurs in the apotheosis that Sieglinde experiences in Act III of Wagner's Die Walküre. Brünnhilde (Marjorie Lawrence) has just told Sieglinde (Lehmann) that she's pregnant with Siegfried, the savior of mankind. We hear Lehmann's ecstatic response in this 16 January 1937 Metropolitan Opera performance conducted by the in-house Wagner specialist, Artur Bodansky. Lehmann never commercially recorded Act III and we aren't sure if this recording has every been heard before.
Translation
Sieglinde: Do not plague yourself with worry about me. Death is all I want. Who asked you, maiden, to carry me from the fight? In the flurry there I would have been struck down by the same weapon that killed Siegmund. I would have met my end united with him! Far from Siegmund, Siegmund, from you! O let death cover me, when I think of it. If, on account of our escape, I am not to curse you, maiden, then hear my solemn plea: plunge your sword into my heart.
Brünnhilde: Woman, you must live for the sake of love! Save the child that your received from him: a Volsung is growing in your womb!
Sieglinde: Save me, brave girl! save my child! Shelter me, you maidens, [the other Valkyries] with powerful protection!
Waltraute: The storm is approaching.
Ortlinde: Flee, if you fear it. The Other Valkyries: Get the woman away, if danger threatens her. None of the Valkyries dares protect her.
Sieglinde: Save me, girl! save a mother! Brünnhilde: Then quickly escape, and escape by yourself! I will stay here and face Wotan's vengeance. At my side I will delay him here in his rage while you escape from his anger.
Sieglinde: Which direction shall I take? Brünnhilde: Which of you sisters has flown eastwards?
Siegrune: Away to the east stretches a forest: the Nibelung treasure there by Fafner carried.
Schwertleite: He changed himself into the form of a dragon. In a cave he keeps watch over Alberich's ring!
Grimgerde: It isn't a safe place for a helpless woman. Brünnhilde And yet from Wotan's anger the wood would surely shelter her. The Master dislikes it and shies away from the place.
Waltraute: Furiously rides Wotan to the rock.
The Valkyries: Brünnhilde, listen to the thunder of his approach. Brünnhilde Hurry away, then, towards the East! Be brave and defiant, put up with all hazards, hunger and thirst, thorns and rocks. Laugh, whatever distress or suffering may plague you! This one thing you know and always remember: the noblest hero in the world, woman, you are carrying in the shelter of your womb. Keep for him the strong Sword's fragments. From his father's battlefield I luckily brought them. He will forge them anew and one day wield the sword. Let me give him his name,"Siegfried," joyous in victory!
Sieglinde: [at this point she sings the motive heard for the first time: victory through love] Oh, mightiest of miracles, most glorious of women. I thank you for your loyalty and holy comfort! For him, whom we loved, I will save the most loved (child). May the reward of my thanks one day smile at you! Farewell! tormented Sieglinde blesses you!
Lehmann loved singing "Träume." Never mind that Toscanini thought the whole Wesendonck cycle was not among Wagner's greatest works. This recording is from an outdoor performance with Carl Bricker conducting the Seattle Symphony Orchestra, 11 August 1946.