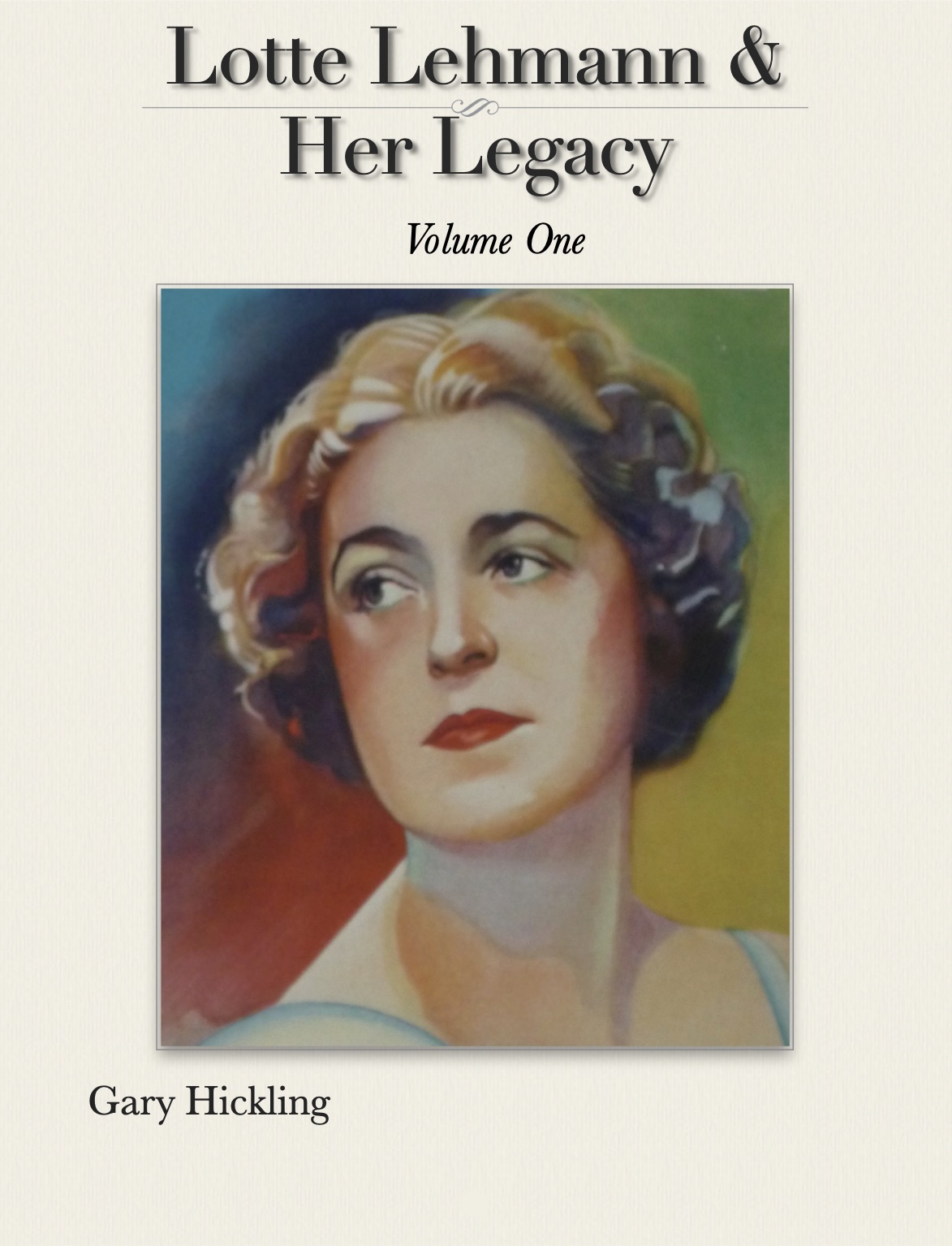 Lotte Lehmann & Her Legacy
Volume 1
By Gary Hickling
I produced a nine-volume series of multimedia Apple Books, Lotte Lehmann & Her Legacy, available free for download here. The unique and valuable aspect of these iBooks is that I could incorporate things such as audio and video links to enhance the reading experience.
Those who don't have access to the correct Apple product to view the iBooks have two options. Below is my attempt to offer the contents of those volumes in a web format. I have tried to recreate the iBook multimedia experience as closely as possible, but there is no tool to convert an iBook into web content. In many places I used screen captures of pages and page sections taken straight from the iBook, in other places I copy and pasted text and pictures, so you will notice a variety of visual styles.
The second option for those without access to Apple products are downloadable PDF versions of the whole series available here, but without the audio, video, inserted articles, or galleries.
Before the preliminary material (Introduction, etc.) you can view Lehmann on her 1937 Australian tour singing to a Kookaburra.
The Introduction is focused on how to use the various aspects of the iBook that you don't need to know in the website version. Here's the opening paragraph: Lotte Lehmann's legacy in recordings, films, and writing offers as much fascination now as many years ago, and it's a joy to discover how today's technology allows easy access to all of that. It is my privilege to meld pieces of her legacy into its own art form, a celebration I hope worthy of her charisma and creativity.
Volume 1: Table of Contents
Chapter 5: Comparisons: Singers of her time