Singing and other Sins is broadcast on Hawaii Public Radio Saturday afternoons at 5pm (on HPR 2 for those who wish to stream.) You can read more on the history of the program and its name.
If you want to hear a program again, or you missed a program, most of them are archived here.
Listen to as little or as much of a program as you like. If you have requests, comments or suggestions, please let us know.
Japanese Western Art Song First Program: 10 August 2019  From a 1992 Great Songs program, we'll hear Gary interview baritone/professor Katsuumi Niwa about the history of Western Japanese Art Song. With Gary is Noriko Kawaura helping with translation and pronunciation. There's a lot more than just "Sakura, sakura." This is the first of two such programs.
Borrowed From His Own Lieder: 3 August 2019  Gary offers the chance to hear how composers have used their art songs in other works, whether opera, symphonic, chamber music or solo piano. The examples range from Mahler to Liszt.
Mark Markham Second Program: 27 July 2019  The continuation of Blair's interview of Markham, with many more examples of his pianism, both solo and as accompanist.
Mark Markham First Program:  20 July 2019. Blair interviews the pianist, Mark Markham, best known for his many years as Jessye Norman's accompanist. You'll hear many live recordings of Markham and Norman in a wide range of art songs and other genres. This is the first of two such programs.
Bastille Day- Fetes Galantes:  13 July 2019. Blair celebrates Bastille Day with the various outdoor party songs that seem just right for such a day.
Classic Recordings of American Art Songs:  6 July 2019  To help celebrate Independence Day you can hear classic recordings of some of the best American art songs ever written. Donald Gramm sings the Blue Mountain Ballads of Paul Bowles; Leontyne Price sings Barber's Hermit Songs with the composer at the piano; Ned Rorem accompanies some of his own art songs; Jan de Gaetani performs Steven Foster, Eliott Carter, and Aaron Copland songs.
Orchestrate Art Songs or Not?: 8 June 2019  Though this program may not answer the question, it will provide you the chance to hear piano-accompanied art songs back to back with their orchestrated versions. From Schubert to Shostakovich, including Richard Strauss, Hugo Wolf, Alban Berg, and Hector Berlioz, comparisons of original and orchestrated versions of beautiful art songs.
Hoiby Revised Program: 1 June 2019  Earlier in the year we broadcast an all art song Lee Hoiby program. His art songs are the most performed of his works, but we received suggestions that instrumental works of this fine American composer were missing. That resulted in this revised edition: though the committed performances of Hoiby's art songs by the likes of Leontyne Price, Patrick Stewart, and others are still presented, there are examples of Hoiby's chamber music and a movement from one of his piano concertos.
Goerne: 25 May 2019  You'll hear excerpts from early and recent recordings Goerne has made of Winterreise, his interview with Blair and Gary, and other Goerne recordings. This program has the goal of stimulating interest in Goerne's Friday, May 31 recital in Orvis Auditorium. He will sing Winterreise, Gary will provide a pre-concert talk at 6:30pm and there will be supra title translations.
Gerhaher vs Goerne: 18 May 2019  In further anticipation of Goerne's May 31st recital here in Honolulu, we're offering the audience the chance to compare the two greatest Lieder baritones of our time: Christian Gerhaher and Matthias Goerne. You'll hear them juxtaposed in the same Robert Schumann songs, as well as in non-back to back repertoire. You will hear the differences  and see who you like best; maybe you'll enjoy them equally!
Beethoven Lite:  11 May 2019  The scowling Beethoven is not heard on this edition of Singing and other Sins. Rather, his light-hearted Lieder, folk songs and instrumental works. You'll hear Hermann Prey, Lotte Lehmann, and many other singers and pianists with special Beethoven talents. There's also a chance at the end of the program to hear baritone Matthias Georne in anticipation of his May 31st recital in Orvis Auditorium, University of Hawaii, Manoa.
Blair's Favorite German Lieder:  4 May 2019  This is your chance to hear a broad spectrum of Lieder or German art songs from Beethoven through Richard Strauss. Along the way you'll enjoy Schubert, Schumann, Brahms, Korngold, and Marx.
Fiançailles pour rire:  27 April 2019  The world of Poulenc's settings of Louise de Vilmorin poems, including "Betrothal for Laughs" or Fiançailles pour rire, is Blair's offering this week. Besides some excellent mélodie specialists, you'll hear wonderful examples of Poulenc's piano works.
Michel Legrand's Songs: 20 April 2019  Blair opens the world of light French songs of the late M. Legrand; you'll hear classical singers such as Jessye Norman performing songs you know.
André Previn Memorial:  6 April 2019  Though Previn might not be famous for his art song compositions, he did write some beautiful ones, and that's the focus of this tribute. You'll also hear a major instrumental work (with Previn conducting his own composition), his jazz piano playing, and his piano accompaniment to his own song cycle, Sally Chissom Remembers Billy the Kid.
Sanford Sylvan Memorial: 23 March 2019  To mark the recent passing of the American baritone, Gary recorded this tribute that allows the listener to enjoy the broad range of Sylvan's art, from Fauré, Barber, to Copland.
Beebe Freitas Memorial #2: 16 March 2019  Gary provides the tribute to this greatly beloved Honolulu pianist, on the second anniversary of her passing. She speaks and demonstrates and there are plenty of examples of her playing for many fine local singers.
Chausson:  9 March 2019  Blair offers a wide variety of the Chasusson's mélodie, including Les Papillons, Nocturne, Chanson perpetuelle, and Le temps des lilas, sung by some of the greatest interpreters of the genre, including Susan Graham, Jessye Norman, and Gérard Souzay.
Lotte Lehmann Sings Non-German Songs: 23 February 2019  Gary presents Lehmann, certainly best known for her performances of Lieder, performing English, Italian, and French art songs. You'll hear everything from the most sophisticated Renaldo Hahn mélodie to Irving Berlin's "God Bless America".
Gandre Interview: 16 February 2019  Blair interviews Dr. James Gandre, President of the Manhattan School of Music. They discuss many of the conservatory's policies and what can be done to improve the art song recital's fate. You'll also hear Gandre's favorite art songs.
Belle Epoque: 26 January 2019  Blair has put together a program of early Debussy, Fauré, and prime Duparc and Hahn, to provide an enjoyable look at this period of French mélodie.
Marian Anderson Sings Lieder: 19 January 2019  Gary offers well-improved recordings of Anderson singing Lieder. We often hear her sing Spirituals and opera arias, but her wonderful way with Schubert, Schumann, and Brahms is overlooked.
Alma's Songs/Art Songs for People who Don't Like Art Songs:  12 January 2019  My good friend Alma McGoldrick has known me for over 35 years, loves opera, symphonic music, etc., but has never come to enjoy art songs. I assembled the songs on this program to prove to her that, deep down, she really does love art song.
L'enfance Du Christ: 22 December 2018  This masterpiece by Berlioz is not as well known as it should be. We offer excerpts because the whole work is too long for Singing and other Sins. The cast features Veronique Gens as Mary.
Sibelius 2018: 15 December 2018  Lesser-known Sibelius art songs as well as his instrumental works are featured on this program. The art songs are usually offered in both his original piano-accompanied version as well as his own orchestrations.
Alto Rhapsody:  4 August 2013   For some strange reason this program was never archived. Here's your chance to hear various wonderful mezzos and contraltos singing the amazing work of Brahms.
Carl Loewe: 1 December 2018  A contemporary of Schubert, Loewe's fame rests on his ballad songs and the way he could illustrate the story in the piano part. In this edition Gary tried an experiment: in three of the four ballads he spoke the story under the singing of the first interpretation. In the final ballad he just told the story before playing the two versions. Please let him know which of the two approaches works best for the non-German speaking listener.  Contact Gary
Thomas Hampson's Latest Recording:  17 November 2018  Hampson sings Songs of Chicago to the art songs of composers either from Chicago, or who are identified with the city.
November 2018 New Art Songs: 10 November 2018  And the composers are: Oliver Caplan, Dan Lazarescou, Ryan Homsey, Victoria Malawey, Donald Skirvin, Mark Rimple, Tianyi Wang. Counter tenor Drew Minter sings songs of Mark Rimple.
Irwin Gage Memorial: 3 November 2018  A memorial tribute to the great collaborative pianist who died in April 2018. This program offers a special: you can hear Gage play a Lied's piano part without the singer followed by him accompanying singers such as Brigitte Fasbaender, Gundula Janowitz, etc.
Dominick Argento's 91st B'day: 27 October 2018  Blair and Gary interview Mr. Argento and intersperse his art songs with the narrative. Mr. Argento's favorite instrumental work as well as selections from his iconic Casa Guidi with Frederica von Stade are included.
Schubert Variations: 20 October 2018  Schubert used his own Lieder as a source for variation movements for his instrumental works. You'll hear both the songs that inspired them, as well as the instrumental pieces that resulted. From such works as his Death and the Maiden string quartet, the Wanderer Fantasie, the Trout Quintet, and others, you'll hear many beautiful works.
George Walker Memorial: 6 October 2018  We offer a repeat of a previous George Walker program as a memorial to this American composer and pianist. You'll hear him in both capacities and he also speaks to Gary by phone. Dr. Walker's range of expression in his art songs is impressive.
The Trueman Contest of 2018: 29 September 2018  Blair presents the winners recital of his Art Song Preservation Society vocal contest.
High Holy Days 2018: 8 September 2018  Gary marks the Jewish High Holy Day with Songs of the Sephardim, mostly in Ladino. When, in 1492, the Jews were expelled from Spain, they took their traditions, music, and their language to many other countries. There the various aspects of the cultures mixed and the result is a wide variety of music of the Renaissance period which has recently been authentically recorded.
Labor Day: 1 September 2018  We celebrate 30 years of art song on HPR with a Labor Day program. Art song composers Lori Laitman, Dominick Argento, Larry Alan Smith, and Peter Askim sent in recordings of their voice describing the labor of writing an art song. Each composer's choices of their own art songs follow their speaking segment.
Bernstein Centennial: 25 August 2018  You'll hear some of Bernstein's art songs and he'll teach us a bit about the genre in a rehearsal/talk on Das Lied von der Erde. We also sample the solo songs from his SongFest.
Goethe: 18 August 2018  Gary presents a repeat of a 1992 Great Songs memorial to William Scherer. Bill and Gary worked together on many Goethe programs and on this one you'll hear Bill bring his special insights to the settings of Goethe by Schubert, Zelter, and others.
Duets: 4 August 2018  Join Blair for his presentation of an art song recital featuring American baritone, Robert Brandt, German tenor, Nils Neubert, internationally established pianists and authors, Thomas Grubb and Frank Daykin. You'll hear solo songs, duets and 4- hand piano pieces by a range of composers that include Faure?, Debussy, Poulenc, Ravel, Brahms, and Finzi.
Baudelaire: 28 July 2018  Blair shares with you art songs set to poems by Charles Baudelaire. You'll hear songs by Duparc, Debussy, Caplet, and Chabrier set to texts by Baudelaire.
Animals in Art Song: 7 July 2018  Blair and Gary share a program of animal-related songs. Gary's are in English and silly; Blair's are in French and sophisticated.
IndependenceDay2018: 30 June 2018  Gary presents the Independence Day program which features living American composers using American poets as their lyrics. The composers include: Robert Strobel, Glen Roven, Jon Pescevich, Lita Grier, and Carlo Vincent Frizzo.
Barbara Bonney: 9 June 2018  Gary replays a 2006 Great Songs program offering the range of Bonney's art song performances. His co-host was Amy Healey.
Michel Sénéshal Memorial: 2 June 2018 Blair recalls his association with the character tenor and plays his Poulenc recordings.
Memorial Day 2018: 26 May 2018  Gary plays the classic 1969 and modern recordings of Rorem's War Scenes at the beginning and end of the program. In between there's Michael Rickelton's Battle Songs and much more.
Maggie Teyte: 19 May 2018  Blair provides a retrospective of Teyte performing treasures from the French song repertoire for which she is so well known: Fauré. Hahn, Duparc, and Debussy.
Kyrylo Stetsenko Ukraine II: 12 May 2018  Gary broadcasts the second program featuring art songs of Ukraine. Stetsenko wrote many beautiful songs and we have good recordings that present them at their best. By the way, on 7 March 2017 we aired the first in this series, showcasing the songs of Mykola Lysenko. You can scroll down this page to find that program.
Cinco De Mayo: 5 May 2018  Gary shares Mexican songs: La Golondrina, Estrellita, Muñequita Linda, and other favorites, as well as some rarities by Chavez, and Revueltas.
Richard Hundley Memorial: 28 April 2018  Gary offers this tribute to the great American art song specialist Richard Hundley who recently passed. The program includes historic live performances by Anna Moffo, John Reardon and Frederica von Stade. You'll also hear many modern recordings of Hundley's gems.
Art Song Contest Winners Recital (Second Half): 21 April 2018  Blair presents the remaining three winners of the SaoS International Art Song Vocal Competition. You'll hear the talented voices of soprano Min Jim Kim, soprano, Laure Meloy, and Baritone, Christian Bester.
Recent Releases: 14 April 2018  Gary offers recent releases of art song by Granville Bantock, Viktor Ullman, Yrjö Kilpinen, John Jacob Niles, and Thomas Hampson's latest CD.
ASPS Sings French Mélodie: 7 April 2018  Blair presents many of the finalists of his Art Song Preservation Society singers in a program of French song.
Jewish Folk Poems of Shostakovich: 31 March 2018  Celebrate Passover with the original setting with the composer at the piano and then hear his orchestrated version of these Jewish Folk Poems.
Current Art Song: 24 March 2018   We're happy and proud to present art songs written in our own time. The composers are (in the order of the program): Michael Rickelton, Paul SanGregory, Paul Schroeder, Veronika Krausas, Jonathan Newmark, Paul Salerni,  Larry Bell, Jennifer Margaret Barker, Robert Strobel, Barbara Rettagliati, Juliana Hall, Ulf Grahn. We would like to present more art song by these composers, so if you haven't already, go to "contact" and choose your top two or three favorites.
Dreams: 17 March 2018 Blair focuses on art songs, (Lieder, mélodie) with poetry that centers around dreams. You'll hear great music by Fauré, Schubert, Wagner, Grieg, Liszt, and Sibelius to name a few.
Ravel: 10 March 2018  Blair celebrates the great French composer's birth with recordings by great singers like Jennie Tourel, Gérard Souzay, Cecilia Bartoli, and Régine Crespin.
Beebe Freitas Memorial Tribute: 3 March 2018  From a 1992 program that Beebe provided for Great Songs (the name of the program then) she demonstrates the art of the accompanist. She talks about her life as a pianist and actually talks while playing the piano! You'll also hear her playing for winners of the local art song contest in live recitals.
African-American Males: 24 February 2018  Blair's second program celebrating Black History Month features the tenors, basses, and even counter-tenors that include Vincent Cole, William Warfield, Derik Lee Ragin, and Paul Robeson.
Recent Releases: 17 February 2018  Gary offers art songs by the Icelandic composer Jon Leifs, George Cumb, David Di Chiera, and Reneé Fleming's recording of The Strand Settings by Anders Hillborg.
Black History Month: Divas: 10 February 2018  Blair celebrates Black History Month with the first of two programs, this one featuring the great females such as Marian Anderson, Grace Bumbry, Kathleen Battle, and Jessye Norman.
Art Song Contest Winners Recital: 3 February 2018  Since we had six winners this year, you'll hear three of them on this recital and the final three on a later program. The three mini-recitals on this program are sung by Natalie Mann, Jie Yin, and Anna Tonna.
Hvorostovsky Memorial: 27 January 2018  Blair pays tribute to the late, great baritone, Dmitri Hvorostovsky. You'll hear Tchaikovsky, Purcell, and even Mahler, as sung by Hvorostovsky.
Native Singer or ?: 20 January 2018  Gary plays art songs twice, once by a native singer of the poem and the other "not." You guess which is which.
Borodin: 13 January 2018  Gary plays Borodin art songs twice with different singers so that you get to know the tunes and hear different interpretations.
Poulenc: 6 January 2018 Blair celebrates Poulenc's b'day with two melody experts: Michel Seneschal and Mady Mesple.
Christmas Spirit: 23 December 2017 Host Gary Hickling provides authentic Christmas Medieval and Renaissance music. Some of it's contemplative and other sections you'll find celebratory.
International Art Song Contest Semi-Finalists: 16 December 2017  Host Gary Hickling announces the semi-finalists and the winners, with their wonderful recordings as evidence. Here are the names of the Semi-Finalists and (Winners): Anna Tonna (Winner); Véronique Fallout; Ryan Brock; Minji Kim (Winner); Jie Yin (Winner); Laure Meloy (Winner); David John Davani; Richard Mix; Christian Bester (Winner); Winnie Nieh; Kelsi Folsom; Natalie Mann (Winner); Samantha Dearborn. Usually we choose three winners, but the level was so high that six were selected. They'll be invited to send mini-recitals that will be heard on a future broadcast.
Sibelius: 9 December 2017 Host Gary Hickling celebrates the birthday of Jean Sibelius with his art songs: original with piano accompaniment compared with the orchestrated versions. You'll hear the greatest singers perform these art songs: Björling, von Otter, Gedda, Nilsson, etc.
Dmitri Hvorostovsky Memorial 2 December 2017 Gary Hickling, host, presents the late baritone in Pushkin-inspired art songs from a range of Russian composers. He also tells the basic outlines of Hvorostovsky's life.
Thanksgiving: 25 November 2017 – Host Gary Hickling offers American Indian-inspired art songs as well as songs of rural America.
Les Six: 18 Nov 2017 – Host Blair Boone-Migura discusses French composers, Georges Auric, Louis Durey, Arthur Honegger, Darius Milhaud, Francis Poulenc, and Germaine Tailleferre who informally formed the group Les Six under the guidance of composer Erik Satie and filmmaker Jean Cocteau.
Charles Reid 11 Nov 2017 – Host Blair Boone-Migura spends the hour sharing recordings of American tenor, Charles Reid. Blair formed a friendship with the young tenor at the university they attended together in Houston, Texas, and like many, Blair recognized immediately that Reid was destined for a career in song and opera.
John Aler Tribute: 28 Oct 2017 – Host Blair Boone-Migura spends the hour playing many memorable recordings by American tenor, John Aler. The program features a range of composers like Franz Liszt, George Frederick Handel, Camille Saint-Saens and Gioachino Rossini.
Mary Trueman:  14 October 2017 –  Host Blair Boone-Migura reflects back on the life and teachings of song specialist, Mary Trueman (Sept 1915 – Oct 2008), a sensitive pianist and insightful vocal pedagogue whose literary and language training made her a supremely effective teacher. Born in the UK, Trueman's deep knowledge of French & German literature and song repertoire influenced many singers in her classes at Rice University in Houston where she taught, some of whom have gone on to have impressive careers in music. Blair will present recordings of some of her talented students and singers who have been impacted by her legacy as well as play recordings of some of the golden voices that inspired Trueman most.
Mystery Composer 21 October 2017
New Art Song: 7 October 2017  Recently composed art song. Gary Hickling presents some compositions that have yet to be commercial available. Some unusual instrumental accompaniments, excellent singing and playing and of course, first rate art song compositions from our own time.
Fritz Wunderlich:  23 September 2017 – Host Blair Boone-Migura spends the hour playing some of the most memorable recordings left behind by famed tenor, Fritz Wunderlich. The program features repertoire from a range of composers including Beethoven, Mozart, Strauss, and Schumann among others.
Jessye Norman:  16 September 2017 – Host Blair Boone-Migura presents a second SaoS program on Norman in honor of her 72nd birthday featuring the legendary soprano at her best in performances of Gounod, Berg, Mahler, Strauss, Ravel, Poulenc, and Tchaikovsky.
Summer Nights:   2 September 2017 – Host Blair Boone-Migura celebrates the end of summer by exploring several interpretations of Hector Berlioz's Les Nuits d'Eté. Featured performers include: Régine Crespin, Nicolai Gedda, Felicity Lott, and Jessye Norman.
Goethe's Birthday:  26 August 2017  Poetry by this master has inspired many Lieder. We'll hear the poems spoken by actors and several sung versions of each work. The poems include Prometheus, Der Schatzgräber, Das Veilchen, and Wanderers Nachtlied. The composers include Mozart, Schubert, Schumann, and Wolf.
Brandt & Grubb NYC Recital: 12 August 2017  Host Blair Boone-Migura presents excerpts from a recent NYC recital featuring American baritone, Robert Brandt & pianist, Thomas Grubb. Brandt is the winner of the Pierre Bernac Prize in French song as part of the Mary Trueman Art Song Vocal Competition, and Grubb is a pianist best known for his book Singing in French: A Manual of French Diction & French Vocal Repertoire. He was a protégé of French baritone Pierre Bernac, and has accompanied famed singers like Renée Fleming, Dawn Upshaw, and Elly Ameling. The recital sponsored by The Art Song Preservation Society includes works by Fauré, Debussy, Poulenc, Rorem, Barber, and Ives.
Hamaoui & Muraco NYC Recital: 19 August 2017 Host Blair Boone-Migura presents excerpts from a recent recital in NYC with French-American soprano, Sandra Hamaoui & pianist, Thomas Muraco. Hamaoui is the winner of the Mary Trueman Art Song Vocal Competition , and Muraco is a pianist known for his technical virtuosity. He has partnered with many prominent singers throughout the years like Ben Heppner, Denyce Graves and Arleen Auger. The recital sponsored by The Art Song Preservation Society includes works by Debussy, Poulenc, Rachmaninoff, and Rorem.
Gerald Moore 2017 Part 2: 5 August 2017  Host Blair Boone-Migura continues to celebrate one of the most prolific collaborative pianists, Gerald Moore. Excerpts from Moore's book and record, The Unashamed Accompanist, will be featured along with recordings from a range of singers from Dietrich Fischer-Dieskau to Christa Ludwig.
Gerald Moore 2017 Part 1: 21 July 2017  Host Blair Boone-Migura celebrates one of the most prolific collaborative pianists, Gerald Moore. Excerpts from Moore's book and record, The Unashamed Accompanist, will be featured along with recordings from a range of singers from Dietrich Fischer-Dieskau to Elisabeth Schumann.
Bastille Day: 14 July 2017  Host Blair Boone-Migura celebrates the national day of France with mélodie, chanson, and even some pop music.
Streisand: 24 June 2017  Barbra Streisand Sings Art Song: In a career that spans six decades, the American singer, songwriter, actress, and filmmaker even ventured into the realm of art song with her album Classical Barbra recorded in 1973. Host Blair Boone-Migura compares some of Streisand's interpretations of Fauré, Debussy, Wolf, and others with more traditional performances by Elly Ameling, Benita Valente, Renée Fleming, and Jessye Norman. 
McCormack/Pears: 17 June 2017  A Tale of Two Tenors: Host Blair Boone-Migura celebrates the June birthdays of two remarkable tenors, Irishman, John McCormack and Englishman, Peter Pears. Blair pays tribute to the two tenors with samples from their many art song performances of Schubert, Schumann, Britten, Rachmaninoff, and more. 
Brahms: 20 May 2017 The beauty of Brahms. Host Blair Boone-Migura, looks at some of the most beloved Lieder by the master of the melodic line, Johannes Brahms. Featured are treasures from his catalog of songs including, Wiegenlied, Wie Melodien zieht es mir, Die Mainacht, and many more, as well as excerpts from some of Brahms's solo piano works.
Dichterliebe: 13 May 2017  Blair Boone-Migura compares two excellent singers' recordings of Schumann's Dichterliebe. Tenor, Fritz Wunderlich and baritone, Dietrich Fischer-Dieskau are the two great voices, but there's an added dimension. Blair has chosen different recordings of DFD: the pianists include Brendel, Horowitz, Moore, and Eschenbach.
Debussy: Ariettes Oubliées: 29 April 2017  Host Blair Boone-Migura speaks French and has made a specialty of studying mélodies, so it's a natural fit for him to share his love of these mature Debussy songs. You'll hear each song twice: once by a French native and the second time by a non-French singer. A lot of beauty!
Four Last Songs: 15 April 2017  Host Blair Boone-Migura samples various recordings of the Richard Strauss Four Last Songs and is thus able to play each of them twice. His choices are wonderful and historic.
Röschmann/Uchida: 8 April 2017  This combination of opera soprano and solo pianist made for a Grammy award and rightly so. Everything was performed with unanimity and understanding of the relationship between the text and the music.
A. E. Housman: 25 March 2017  Housman's Shropshire Lad was a successful group of poems relating to the English countryside, as well as to love and death. The book, as well as other individual poems by Housman were set by many early 20th century English composers. We hear multiple versions of single poems.
Thomas Muraco: 18 March 2017  Muraco, conductor, pianist, vocal coach, speaks about the singers with whom he's worked in an interview with Host Blair Boone-Migura. You'll hear Muraco at the piano in live recordings with singers such as Ben Hepner, Maureen Forrester, John Cheek, and others.
Bartoli: 11 March 2017  Cecilia Bartoli, mezzo soprano, possesses a wonderful voice which can be as flexible or expressive as she wants. On this program we sample both her art songs and opera arias.
Art Songs of Ukraine: 4 March 2017  For the first time in either Great Songs or SaoS, we offer the songs of Ukraine (from the Ukrainian Art Song Project), beginning with their most famous composer, Mikola Lysenko.
Lotte Lehmann Studio vs Live: 25 February 2017  We celebrate Lehmann's birthday by listening to studio recordings compared with the same song performed on the recital stage. You be the judge. Does one sound more spontaneous or immediate?
February Gals: 18 February 2017  Host BlairBoone-Migura produced a program that features mezzo sopranos and soprano of the past and recent past that were all born in February. And what a list of wonderful singers of great art songs: Anderson, Ameling, Price, Freni, Lehmann, and many more!
Björling: One of the Great Voices: 5 February 2017  Blair and Gary discovered that they both loved the voice of Jussi Björling so they developed this joint program. You'll hear him sing Lieder, a Swedish song, and a few surprises.
Dietrich Fischer-Dieskau vs Mattias Goerne: 22 January 2017  Goerne studied with DF-D so it makes for an interesting program to listen to these two baritones sing the same Lied.
Pierre Bernac Two: 15 January 2017  Host Blair Boone-Migura celebrates the birthdays of Francis Poulenc, one of his favorite singers, Pierre Bernac, and Bernac's disciple and melody expert, Thomas Grubb, all born in January. He interviews Mr. Grubb on his influential book, his famous pupils, misunderstandings about singing in French and more. Besides recordings of Poulenc songs with the composer himself at the piano and Bernac singing, you'll hear this duo in other composers' works. Mr. Grubb has graciously provided a recommended reading list for listeners interested in further exploration of the French vocal repertoire.
Pierre Bernac One: 8 January 2017  Host Blair Boone-Migura celebrates the birthdays of Francis Poulenc, his favorite singer, Pierre Bernac, and Bernac's disciple and melody expert, Thomas Grubb, all born in January. He interviews Mr. Grubb on his studies with Bernac and many other facets of the world of mélodie. You'll hear recordings of Poulenc songs with the composer himself at the piano and Bernac singing.
Emily Dickinson Poems as Song: 11 December 2016 Celebrating Dickinson's birthday and standing as the most often set American poet. So often that I can offer three or four different composers' versions of the poems.
Bohuslav Martinu: 4 December 2016  We celebrate his birthday with a broad sampling of his songs, as well as instrumental music.
Bach Solo Songs: 27 November 2016  Devotional songs, as well as their counterparts in chorus, and classic Bach instrumentals.
Swedish Songs: 20 November 2016  Many of the great Romantic composers of Sweden sung by Björling, Bonney, von Otter, Hagegård, and even Lotte Lehmann.
Symphonic Voices: 13 November 2016  A chance to hear "songs" inbeded in a symphony orchestra's sound. Everything from Mahler to Shostakovich.
Allerseelen/All Souls' Day: 6 November 2016  Host Blair Boone-Migura presents a program of solace for the loved ones we've lost. Play List  Translation
Rorem: 23 October 2016  Host Blair Boone-Migura joins me in a telephone interview with the great American composer, pianist, and author Ned Rorem to celebrate his 93rd birthday. We play recordings of favorite Rorem songs, chamber music, and other instrumental works.
Henri Duparc II: 9 October 2016  Host Blair Boone-Migura hosts the second of his two programs of the beautiful songs of Duparc. This program features the French Romantic composer's  impressive mature works. Translations
Henri Duparc I: 2 October 2016  Host Blair Boone-Migura hosts the first of two programs featuring the  mélodies of this enigmatic and under appreciated composer. Duper's world will sweep you away! Translations
Marni Nixon Memorial: 25 September 2016 Marni died in July 2016 and this program tries to demonstrate that she was more than the "ghostess with the mostess." You'll hear samples of her performances of cabaret, American Song Book, classical, and art song. You'll hear her speak and even sing the serial technique music of Boulez!
Baudelaire: A rerun: I don't remember exactly when this program was broadcast, but here it is now: the great French poet inspired many composers to write sophisticated mélodie. Translations
Jessye Norman: 11 September 2016  Host Blair Boone-Migura plays recordings of the great diva and recalls meeting with her and hearing her in recital. Play List
Schubert Songs for Labor Day: 4 September 2016 Lieder about jobs such as a fisherman (and woman), gravedigger, monk, and nun. Translations
Goethe/Wolf: 28 August 2016  Concentrating on Wolf's setting of Wilhelm Meister poems in celebration of Goethe's birthday. Translations
Debussy's Mature Mélodie: 21 August 2016  Celebrating Debussy's birthday and enjoying both of his late cycles and instrumental music. Translations
John Ireland: 14 July 2016  This English composer is unjustly neglected and with so many fine recordings of his songs available, I try to play each of these beautiful songs twice, so that you can get to know their contours.
Art Songs with Obligato Instrument(s):  31 July 2016 We begin with the most obvious: Schubert's Shepherd on the Rock with clarinet and sample Romantic and modern examples of this beautiful genre.
Hermann Prey Sings Schubert's Schwanengesang: 24 July 2016  You will enjoy this 1963 recording in the "super digital" transfer. Translations
Gender Identity: 17 July 2016  Can you guess the gender of a composer by listening to his/her work?
Summer Songs from All Over: 10 July 2016
Recent American ArtSong: 3 July 2016
Lullabies: 26 June 2016
Charles Gounod: 19 June 2016  Translations
Richard Strauss Unknown Lieder: 12 June 2016  Translations
Robert Schumann's Dichterliebe: 5 June 2016  A newly re-released CD of baritone Gérard Souzay with pianist Dalton Baldwin perform songs of Schumann. Translations
Walt Whitman: 29 May 2016  Songs inspired by the poetry of Walt Whitman.
Introduction to Art Song: 22 May 2016  For the person who doesn't know enough art song to know if she/he likes it, this program offers a variety of ways to find out: songs with guitar, songs to tunes we know, songs in English, songs performed by beautiful voices, etc. Playlist
Easter: 27 March 2016  Easter-appropriate art songs and choral music. Translations
Brigitte Fassbaender: 20 March 2016  Sampling the new 8 CD box set from EMI.
Peter Schreier:  13 March 2016  Sampling the new 8+ CD box set from Berlin Classics.
Christa Ludwig: 6 March 2016  Sampling the new 5 CD box set from Warner Classics.
Lotte Lehmann B'day: 28 February 2016  You can hear arias and art songs (Lieder) along with excerpts from my iBook: Lotte Lehmann & Her Legacy.
Comfort in Loss: 21 February 2016  There are many art songs and choral works that can help us during the time of mourning.    Translations
Valentines Day: 14 February 2016  Translations
Elly Ameling B'day: 7 February 2016
Winter Songs: 31 January 2016  Those songs that make you snuggle up to a warm blanket.
Mystery Singer: 27 December 2015  See if you can guess the name of the singer.
HPR's International Art Song Contest Winners 2015: 20 December 2015  Three Winners perform mini-recitals of art songs. The Winners are: Ina Kancheva with pianist Ludmil Angelov; Jennifer Piazza-Pick with pianist Cheryl Cellon Lindquist; Franco Pomponi with pianist Michael Fennelly. Translations
Sibelius Two: 13 December 2015  The second of two programs celebrating the birthday of Jan Sibelius. Not really art song, these are vocal works (usually of sagas etc) with full rich orchestra accompaniment.
Sibelius One: 6 December 2015  The first of two programs celebrating the birthday of Jan Sibelius. Not really art song, these are vocal works (usually of sagas etc) with full rich orchestra accompaniment.
Wm Blake Poetry as Art Songs 2015: 29 November 2015
Benjamin Britten Canticles 2015: 22 November 2015
Apolinaire 2015: 8 November 2015  This poet inspired many composers, but mostly Poulenc. Translations
Othmar Schoeck 2015: 1 November 2015  This Swiss composer wrote hundreds of beautiful songs. Translations
Ned Rorem 2015: 25 October 2015  Celebrating Rorem's 92nd b'day: phone interview and classic recording of his songs.
Art Song Contest Semi-Finalists 2015: 18 October 2015
Neapolitan Songs: 4 October 2015
Goethe's Birthday with Schubert Lieder: 30 August 2015 Translations
Debussy Mélodie: 23 August 2015 Translations
Bastile Day French Light Songs: 15 July 2015
American Parlor Songs: 5 July 2015
Janacek Songs:  28 June 2015
Korngold's Songs: 31 May 2015
Michael Tippett Songs: 24 May 2015
French Opera and French Song: 17 May 2015
Brahms Folk Songs: 3 May 2015
Valentines of Robert Schumann: 15 February 2015.  The positive love songs of Schumann often with the instrumental transcriptions they inspired. Translations
Guitar-Accompanied Art Songs: 8 February 2015. Classical and modern song with guitar accompaniment.
Winterreise 2015: 1 February 2015.  A comparison of the much written-about Winterreise's of 2014: Jonas Kaufmann with Helmut Deutsch and Gerald Finley with Julius Drake. Translations
Mozart Songs: 25 January 2015.  I play each song twice, usually with a male voice and a female. Translations
Spirituals: 11 January 2015.  Some of the most beautiful recordings of spirituals from throughout the 20th century: Roland Hayes, Marion Anderson, Leontyne Price, etc.
Stoner Art Songs: 4 January 2015.  Not just Jabberwocky, but spacey songs by Brahms, Schubert, and even Mussorgsky.
Guess the Composers: 28 December 2014.  I play ten composers and give hints as to who they are. Some of the hints are facts, others the art song. You identify the composer.
Mildred Miller 90th B'day I : 14 December 2014.  The first of two programs honoring the great American mezzo soprano, Mildred Miller. On this first one she sings the classic Bruno Walter/New York Philharmonic version of Mahler's Lied von der Erde. Translation
Mildred Miller 90th B'day II: 21 December 2014.  The interview with Ms. Miller continues and she sings Mahler's Lieder eines fahrenden Gesellen and the Brahms Alto Rhapsody with Bruno Walter conducting. Then excerpts from Robert Schumann's Op. 39 Liederkreis with John Wustman, piano.
Heinrich Heine's Poems as Songs: 7 December 2014. More songs (Lieder) have been written to the words of Heine than any other poet! By far. On this program I sample some of them and provide recordings of various settings of the same words.   Translation
21st Century Art Songs (First): 2 November 2014. The first of five programs celebrating the art songs of our time.
21st Century Art Songs (Second): 9 November 2014. The second of five programs celebrating the art songs of our time.
21st Century Art Songs (Third): 16 November 2014. The third of five programs celebrating the art songs of our time.
21st Century Art Songs (Fourth): 23 November 2014. The fourth of five programs celebrating the art songs of our time.
21st Century Art Songs – Dickinson (Fifth): 30 November 2014. The fifth of five programs celebrating the art songs of our time, with an emphasis on those written to Dickinson poems.
Bizet 2014: 26 October 2014. Celebrating his b'day with mélodie as well as a few other sins.
Countertenors : 21 September 2014. A survey of countertenors at work, from Baroque to Pop and everything in between.
Rorem:  19 October 2014. Songs and instrumental works to celebrate the composer's 91st birthday. He was kind enough to allow a phone interview, which also is available as part of this program.
Scottish: 12 October 2014. Scotland was in the news so much that it seemed appropriate to play Scottish folk songs, art song, instrumental music (of course, Bruch's Scottish Fantasy) and even some authentic Kaeltic singing.
Yom Kippur:  5 October 2014. With a little help from Cantor Cohen, I was able to assemble this program which features various versions of Kol Nidrei as well as some cantors of the past intoning varous prayers.
Folk Songs as Art Songs:  7 September 2014. This theme works in both directions: some composers have arranged folk songs as art songs. Brahms, Bartok and Britten were prime examples. From the other direction, we know of art songs by Schubert and Brahms et al which, though they began as art songs, become folk songs.
Milhaud's Birthday:  13 August 2014. Drawing on both his French and Jewish heritage, Darius Milhaud wrote many splendid songs. Whenever possible you'll hear comparison recordings to allow you to get to know the elusive tunes. Translations
MysterySinger: 14 September 2014. Name the Singer: This is a living soprano, who has concentrated her career in the performance and recording of art songs. Can you recognize the voice? Translations
Songs About Music:  20 July 2014. Poets have always found music a tempting subject and their words have inspired composers from Schubert to Bernstein.  As usual, I'll try to offer comparison interpretations.
Poulenc 13 July 2014. We celebrated Bastille Day (a bit early) with this great French composer's songs both in the classic recordings with the composer at the piano, as well as modern comparisons. Translations
Brahms 4 May 2014. We celebrate the birthday of Johannes Brahms with the complete Magelone Lieder, his only song cycle. Four singers and their pianists were chosen to best fit the "speaker" of the song: Britgitte Fassbaender, mezzo soprano, with Elisabeth Leonskaja, piano; Hans Peter Blochwitz, tenor and Eric Schneider, piano; Dietrich Fischer-Dieskau, baritone, with Sviatoslav Richter, piano, and finally a vintage recording of Hans Hotter, bass-baritone, with Michael Raucheisen, piano. Translations
Verlaine in Song 3 August 2014. The poet Paul Verlaine inspired many composers to write mélodie to his words.  You'll hear the same poems set by composers such as Fauré, Chausson, Debussy, Delius, Hahn, and Ravel. Translations
Who Is Native? 10 Aug 2014.  Can you tell? The question is: which  of the singers is singing in their native tongue? I play various art songs twice and you guess who is singing in a foreign langue.  Translations
Debussy 17 Aug 2014.  Celebrate Debussy's Birthday: His  many mélodie have been recorded by the best singers. We'll hear comparison recordings of these wonderful works. Translations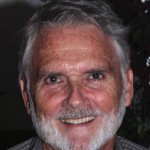 Fauré May 12, 2014. Honoring his birthday with a special presentation of "The Good Song" (La Bonne chanson) in comparison recordings featuring the one recently recorded by Thomas Meglioranza with Reiko Uchida. Translations
Strauss 150th B'day June 8, 2014. Comparing the piano accompanied songs as sung by Fischer-Dieskau with the same songs in orchestrated versions with various sopranos. Translations
Berstein's SongFest FirstHalf June 29, 2014. This wonderful set of songs deserves to be heard more often. I offer comparison recordings including one conducted by the composer himself.
Bernstein's SongFest 2ndHalf July 6, 2014. This set was commissioned for the country's bi-centennial, but wasn't finished until 1977. The comparisons continue on this second half of the SongFest and ends with excerpts from Berstein's "Arias and Barcarroles."
Hugo Wolf  March 16,  2014. We celebrate this great Lieder composer with the usual comparisons.
Shakespeare's Birthday April 27, 2014. In celebrating Shakespeare we hear his words in song settings from his own time to 20th century songs.
Lori Laitman April 6, 2014. This living American composer writes approachable songs that appeal to many singers, pianists and of course, audience members.
Prokofiev April 20, 2014. I feature the set of Five Poems of Anna Akhmatova (in comparison recordings), as well as his children's songs. Translations
Wagner B'day 2014 May 18, 2014 Enjoy two different performances of the Wesendonck Lieder, one with piano and one with orchestra. Translations
Bolcom May 25, 2014. This living American composer has dedicated a lot of his writing to art song and I sample some of his best.
Glinka B'day  June 1, 2014. Glinka's songs as well as some instrumental music. Translations
Grieg  June 15, 2014. The great Scandinavians such as Björling, Flagstad, Gedda, Melchior etc. perform the beautiful songs of Grieg. Translations
Christa Ludwig: PartOne December 8, 2013. Maya Hoover joins me to celebrate Kammersängerin Ludwig's 85th year. Besides excerpts from our phone interview, you'll hear Ludwig sing in many genres.
ChristaLudwig: PartTwo December 15, 2013. see above.
Introduction To Art Song 2013 The first program of the new year usually features songs that we already know, but don't know they're "art songs."
Schoenberg September 15, 2013. We celebrate his b'day with two (comparison) performances of his Book of the Hanging Gardens. Translations
Berg February 9, 2014. The program actually fell on Alban Berg's birthday, so we had to offer this edition featuring both his youthful songs as well as the mature Altenburg Lieder. Translations
Schubert Comparisons February 2, 2014. We celebrate Winter and Schubert's birthday week, with songs from his Winterreise. The trick here is to see if you can tell which of the three comparison singers is NOT singing in his/her native language. Translations
Song Transcriptions January 5, 2014.  Another way to be introduced to art song is hearing the song first in an instrumental transcription.
Hahn: August 11, 2013. You can sample the beautiful songs of Renaldo Hahn and even hear him accompany himself as he sings one of them! Translations
Rorem 2013: Part One October 20, 2013. Celebrating the 90th b'day of Ned Rorem with his song cycle for four voices called "Evidence of things not Seen." You'll hear an interview with Mr. Rorem, especially recorded for this program. Evidence
Rorem 2013: Part Two October 27, 2013. "Evidence of things not Seen" is so long that it takes two programs. More Rorem interview, as well. Evidence
25th Anniversary: Part One September 1, 2013. I chose my favorite recordings of my favorite songs to celebrate the silver anniversary of Great Songs and Singing and other Sins.
25th Anniversary: Part Two September 29, 2013. There were so many "favorite" songs that it took two programs!
Shostakovich September 22, 2013. By popular request, in celebration of the birthday of Shostakovich, I replay the two amazing recordings of his Blok songs. One with Joan Rogers and the other with its dedicatee, Galina Vishnevskaya. Blok
Dvorak I commemorate the birthday of Dvorak with two versions (one with mezzo soprano and the other with tenor) of his Biblical Songs. Translations
Goethe  August 25, 2013. On this yearly program celebrating Goethe's birthday I chose to concentrate on the poems from Wilhelm Meister. Translations
Foster  July 7, 2013. When Stephen Foster songs a sung by the masters, they become elevated to the status of art song. So we noted Independence Day, which is also Foster's birthday!
Liszt November 6, 2011. I celebrate his b'day with comparisons of his piano and orchestrated versions of his songs, along with his non-song music.
Bartok March 25, 2012. I celebrate his b'day in spite of the fact that he's not known for writing art song, having only written 10. But his folk song settings are very sophisticated and with comparison orchestrated versions, can sound like art song.
Mendelssohn February 5, 2012. What a joy to celebrate the birthday of Felix with comparison recordings of his best-known songs! And there's his chamber music as interludes.
Werner Güra March 11, 2012. This must be one of the most able Lieder singers in the world today. I feature a two CD recent release of this wonderful tenor.
Lorraine Hunt-Lieberson  February 19, 2012. On this program I concentrate on the intense performance that Hunt-Lieberson gives of a group of Brahms Op. 57 songs. It's always fascinating to hear how other singers perform the same songs.
Rachmaninoff  April 1, 2012. Celebrating his birthday is easy, because he wrote a lot of songs and even wrote piano transcriptions of two of them.
Rimsky-Korsakov  March 18, 2012. Not well-known for his song output, R-K songs are enjoyable and a chance to hear them twice allows us to get to know them.
Ives  November 27, 2011. Quirky and unpredictable, but beautiful, Ive's music includes a lot of songs and instrumental music based on songs.
Delius  January 29, 2012. I sample songs that he wrote in French and English with comparisons that include his orchestrated songs.
Lotte Lehmann's B'day  February 29, 2012. Not only do we hear Lehmann, but we have a chance to hear how other singers perform the selections.
Pop and Classical  April 13, 2012. You'll hear Jan de Gaetani compared with Fred Astaire, Elly and Ella, etc.
Virgil Thomson Recent Release  January 22, 2012. This program features a recently released Thomson CD of both song and instrumental music featuring baritone Thomas Meglioranza. You'll be very happy you listened.
University of Hawaii Composition Professors' Art Songs  April 8, 2012. Active and retired composers of UH Manoa have written many amazing songs and this is a chance to hear some of them.
Barbara Bonney   April 22, 2012. This program celebrated Barbara's birthday and I had scheduled an interview, but mixed up the time. But she answered some questions by email and I include those interesting subjects on the program.
English Poetry & Song  This is a program from my Great Songs period, important in that it has readings of the poetry [by the likes of Auden!] before one hears the song.
Tchaikovsky  May 6, 2012. I play each of his songs twice, mostly sung by Russian speakers/singers. You'll also hear some Tchaikovsky short piano music that fits the mood of the songs.
X-Rated Songs!  February 12, 2012. You'll hear sensual and sensuous love songs from many cultures. Some of the comparisons are orchestrated versions of the songs.
Meyerbeer Songs  May 20, 2012. Best known for his grand operas, Meyerbeer did write songs and University of Hawaii professor Dr. Wright is my guest guiding us through these wonderful works.
Flicka  June 3, 2012. Frederica von Stade sings French songs with Martin Katz at the piano. When she visited Honolulu  she consented to an interview, that you'll hear on this program.
What Is Art Song?  January 1, 2012. For those who think they don't know what an "art song" is, I provide this program.
Song Transcriptions   July 22, 2012. Songs for many other media than voice compared with their originals.
Fauré  July 15 2013. I used the songs (mélodie) of Gabriel Fauré as a perfect way to celebrate "Quatorze Juillet."
Goethe B'day Aug 2012 Songs inspired by Goethe's poetry.
Liszt/Petrarch  25 November 2012. Liszt was inspired by Petrarch's sonnets to write songs, then pianos pieces based on the songs, and finally a revision for low voice of the original songs. We'll hear all of these!
Copland's Dickinson Songs  18 November 2012. Both his original piano version and his orchestration of some of the songs are presented. Original Poetry
Songs Of Travel We celebrate Ralph Vaughan Williams' birthday with his songs (with comparison recordings, as usual) and some of his instrumentals for balance.
Gershwin B'day  September 30, 2012. You'll hear both classical and popular versions of Gershwin songs.
Fanny Mendelssohn Hensel  11 November 11, 2012. The songs of this composer, with comparison interpretations. Also, I offer you the chance to decide between two songs: which was by Felix and which by Fanny?
Chabrier B'day  13 January 13, 2013. There are so many wonderful mélodie from the pen of this composer, it was difficult to make the selections. The usual comparisons are offered.
Introduction To Art Song 2013  January 6, 2013. The first program of the year is usually devoted to introducing an audience to the world of art song.
Seniors Sing  A program from a Great Songs broadcast many years ago.
Composer Accompanists  Another Great Songs program from the past.
Hölderlin: A Great Songs program from 2004 with art songs that use the poetry of the great German Friedrich Hölderlin (1770-1843). As you'll learn, much of his poetry is in fragments, which is perfect for the condensed genre of art song.
[/et_pb_text][/et_pb_column][/et_pb_row][/et_pb_section]