Lotte Lehmann & Her Legacy: Volume 2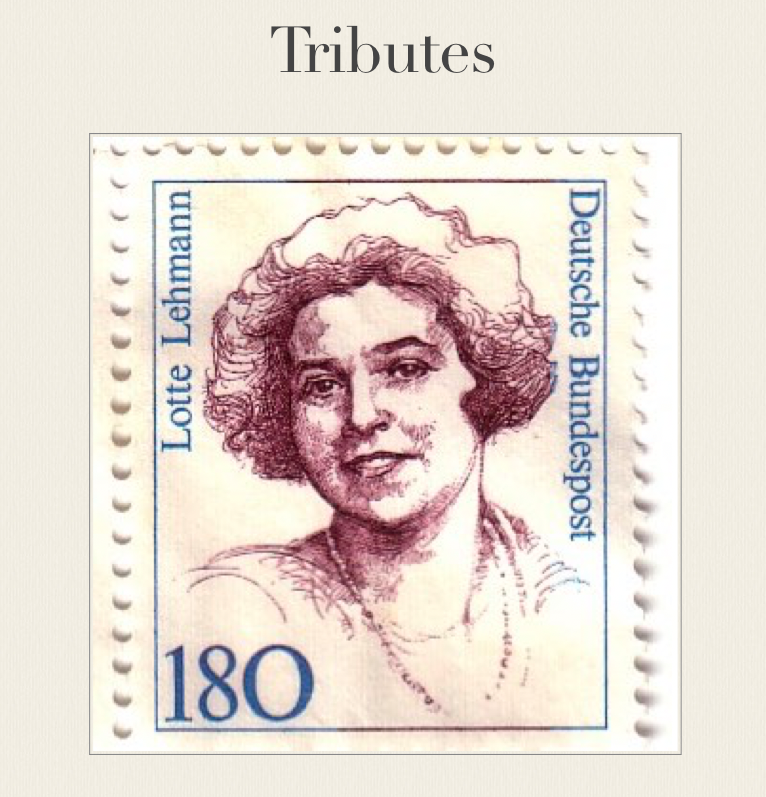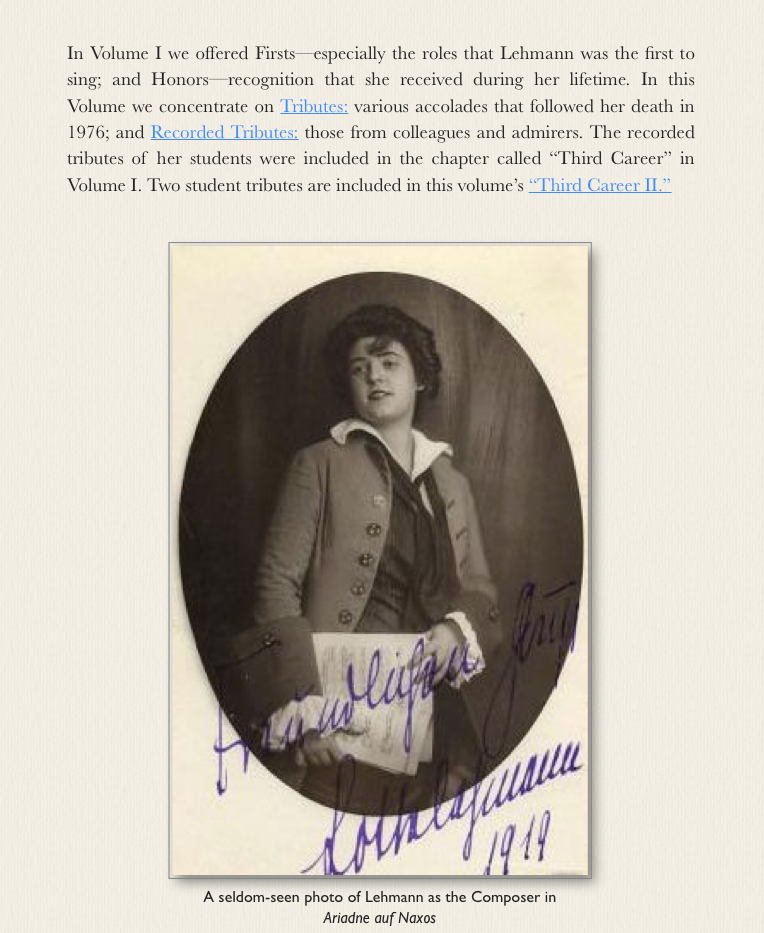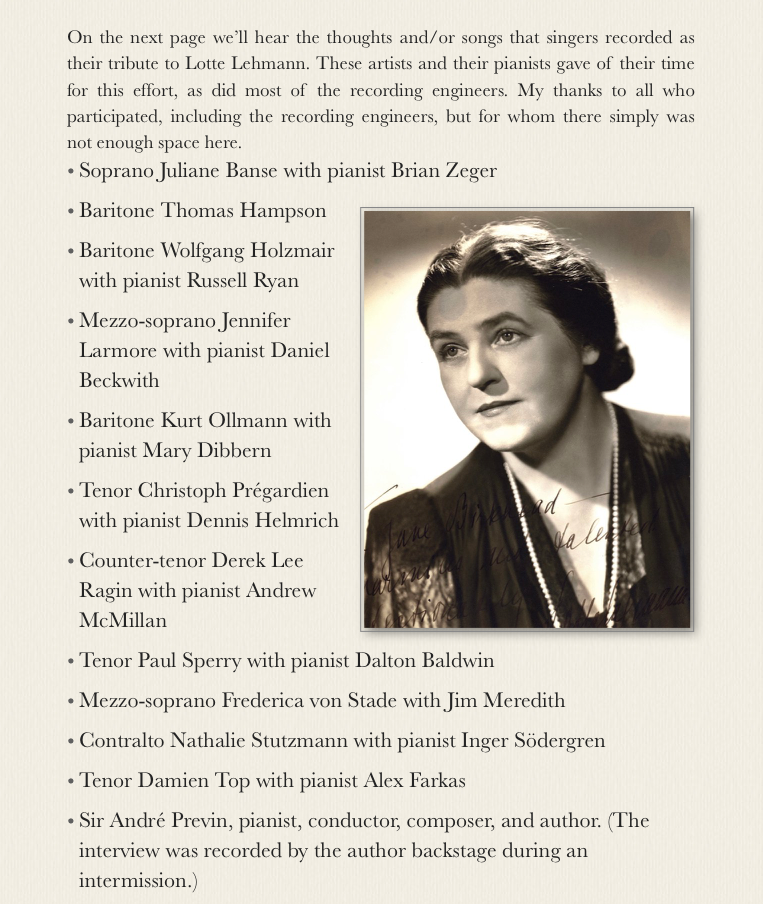 The late soprano Judith Kellock with pianist Blaise Bryski recorded Hindemtih's "Sillung Mariä mit dem Auferstandenen" from Das Marienleben.
Two non-musicians, who have been deeply involved in music for decades, have recorded their thoughts on Lehmann. Opera authority and advocate Speight Jenkins, was General Director of the Seattle Opera (1983-2014).
Journalist and author Charles Osborne was also a theater and opera critic.
The late soprano Jessye Norman spoke about Lehmann's influence on her.