Lotte Lehmann & Her Legacy: Volume 3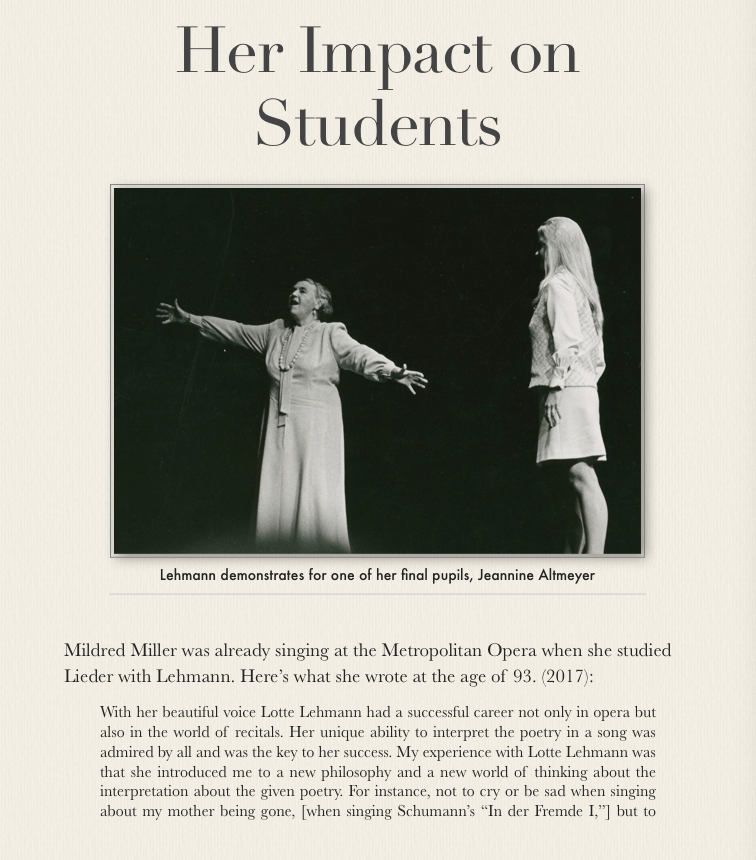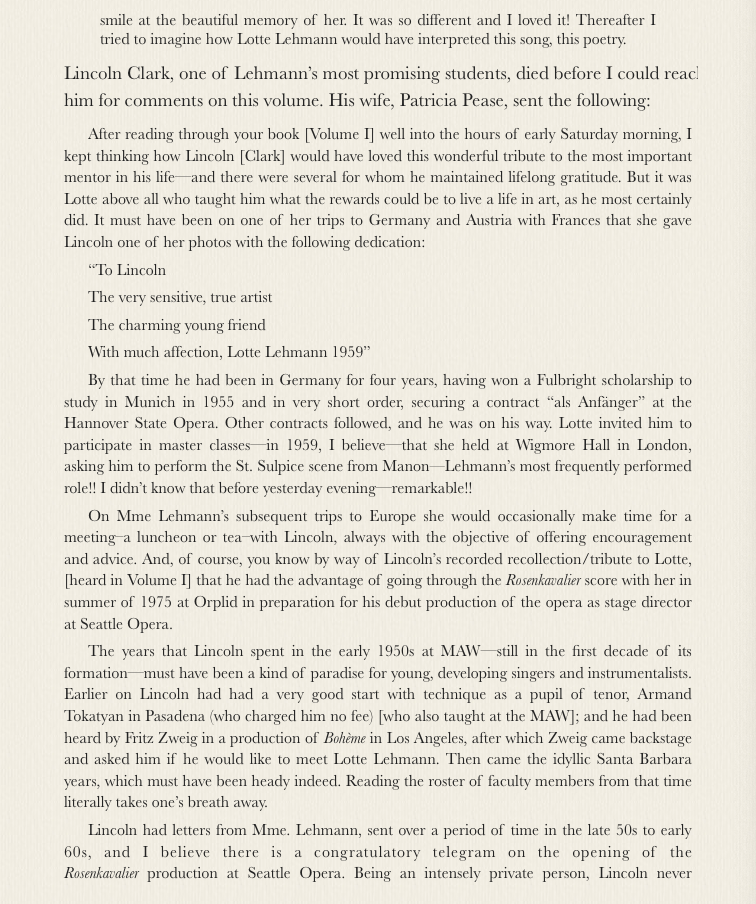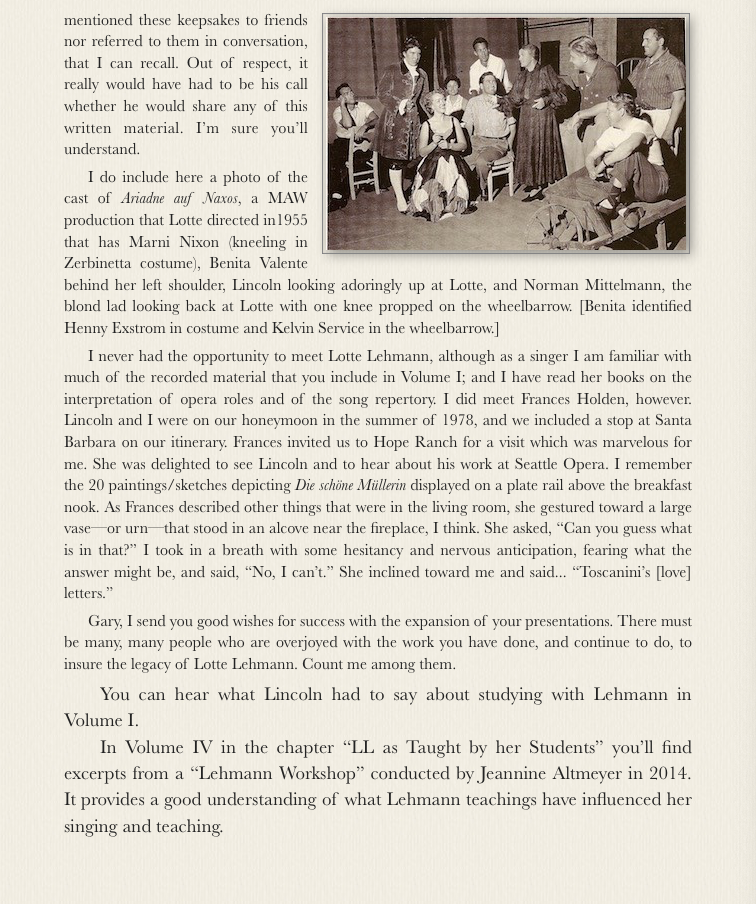 Katsuumi Niwa studied privately with Lehmann in 1961. He recorded the following 27 minute remembrance in 1989.
Judith Beckman(n) and her husband Irving, worked with Lehmann in master classes in the 1960s and beyond, as you'll read from this recent (2016) correspondence.
"We have no tapes of our private lessons, which took place in what may have bee in Mme Lehmann's last year. She coached me on the Marschallin: her thoughts became the center for my interpretation of the great role. I never sang the part without thinking of her and her wonderful poetic views: an entirely European insight, which was so far from my midwestern/Southern California mindset! She inspired me from my debut with the renowned Rudolf Hartmann through productions with Otto Schenk and August Everding to the Munich Festival with Carlos Kleiber (and many others before and since). She was truly a "Jahrhundert Künstlerin" [an Artist of the Century]; what a privilege to have learned from her!"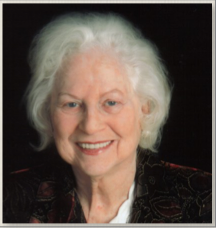 Nitza Niemann studied privately with Lehmann. Her daughter, Ahdda (also a singer) recorded this interview in 2015 when Nitza was already suffering Parkinsons. Niemann died a few months later.
In 2016 Lois Alba (originally Lois Townsand) spoke of her relationship to Lehmann through her study of the song literature. In Volume IV there is another recording by Lois about her opera memories.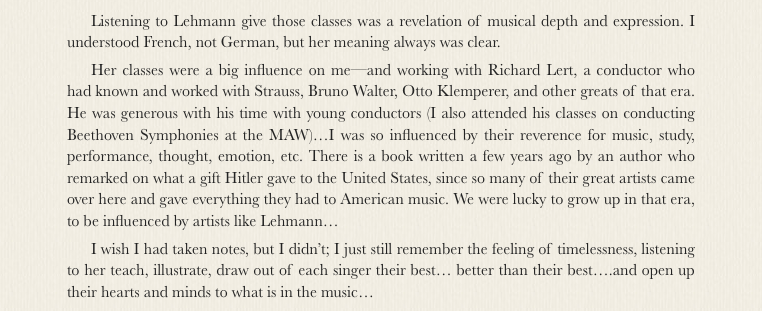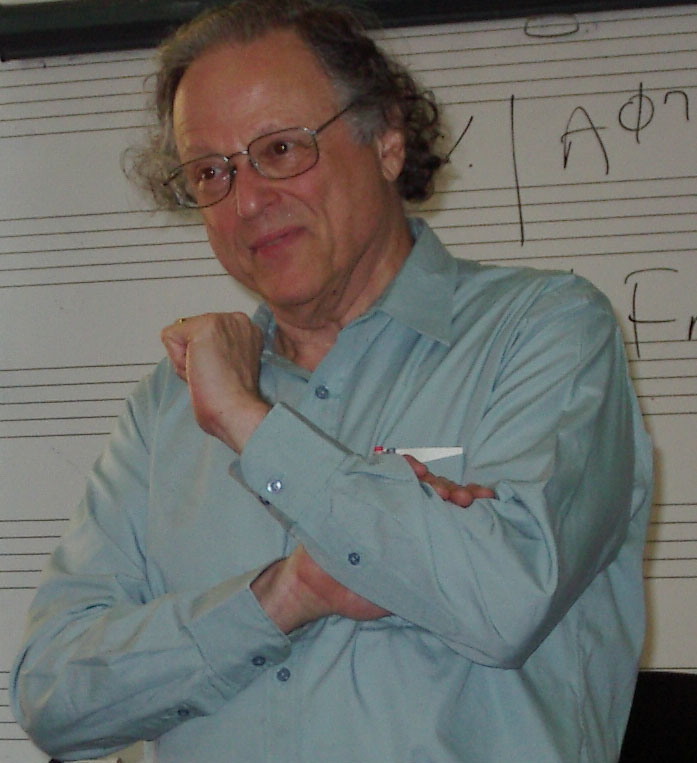 Here's what the eminent song expert Paul Sperry had to say about one of Lehmann's master classes.