LOTTE LEHMANN was born in Perleberg, a small city not far from Berlin, in 1888. Her middle class father encouraged her in practical careers, but she was determined to study singing. After some disastrous experiences, she finally found a suitable teacher in Mathilde Mallinger, the first Eva in Wagner's Die Meistersinger. Thereafter she landed an apprentice-level contract with the Hamburg Opera in 1910. At first clumsy and inept, she quickly moved to important roles and in 1914 sang for the first time at the Vienna Court Opera. It was also in 1914 that Lotte Lehmann made the first of her over 500 recordings.
Lehmann began singing at the Vienna Opera full-time in 1916 and it was in Vienna that she found her true artistic home. Richard Strauss heard her sing as an understudy for the role of the Composer in his opera Ariadne auf Naxos and chose her to sing its world premiere. Thereafter she sang Strauss premieres of Intermezzo, Frau ohne Schatten as well as the Vienna premier of his Arabella and of Puccini's Suor Angelica and Turandot. Lehmann sang an astonishing ninety-three different roles during the course of her career.
During the Vienna years Lehmann began performing Lieder (German art song). Though she claimed later that she didn't do justice to this demanding art at this point of her development, she did record Lieder at the time. Despite the hackneyed orchestral accompaniments, Lehmann herself sounds natural and unaffected. Her recordings of Wagner's Die Walküre and Der Rosenkavalier by Strauss were held in high esteem by critics of her day and are still regarded as classic.
In 1914 Lehmann sang for the first time in London and was, by the time of her final performance there in 1938, considered to be one of the greatest singing actresses of all time. She also appeared regularly (1926-1937) at the Salzburg festivals conducted by Krauss, Schalk, and Toscanini. Lieder recitals there paired Lehmann with "pianist" Bruno Walter.
In 1934 Lehmann made her Metropolitan Opera debut in New York City. She sang one of her favorite roles: Sieglinde in Die Walküre. The other roles she most enjoyed performing were the Marschallin, Fidelio, and Elisabeth in Tannhäuser. Problems with the Nazis had prevented her from singing for years in Germany, and just before Austria was annexed in 1938, Lehmann left Vienna. During this period, her opera career flourished at the Met and she began to sing and record more Lieder.
Throughout her life Lehmann wrote both fiction and books on her craft. In her later years she returned to writing, pedagogical as well as poetic. She also painted, did crafts and traveled the world giving master classes and giving radio and television interviews.
In 1947 Lehmann helped found the Music Academy of the West in Santa Barbara, California. She taught there from 1951 until 1962, at which point she continued to give private lessons in her Santa Barbara home almost until her death in 1976 at the age of 88.
Other Biographies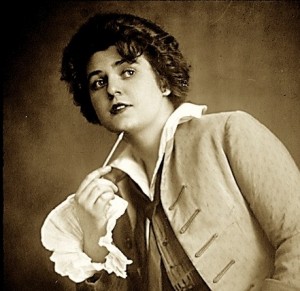 If you don't have the Beaumont Glass and/or Micheal Kater Lehmann biographies in book form, and want a briefer summary of her life, you can choose bios written by the following people:
Beaumont Glass full bio (updated book)
Biographies In German
Obituaries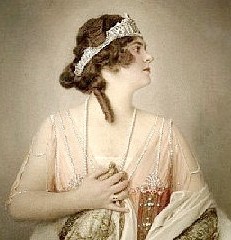 Soprano Lotte Lehmann (born on 27 February 1888, Germany; died on 26 August 1976 USA) made her operatic debut at the Hamburg Opera in 1910 and sang her last recital in August 1951. One of the greatest singers of the 20th century, creator of roles by Strauss and Korngold, Lehmann emigrated to the United States in 1937. A founder of the Music Academy of the West in Santa Barbara, California, Lehmann was also a profoundly influential teacher, a published author, poet, and painter. Her recorded legacy spans 500 releases. After retiring, she taught at her home in Santa Barbara almost until her death in 1976 at the age of 88.
Andrea Seebohm (German)