Singing and other Sins is broadcast on Hawaii Public Radio Sunday evenings at 7pm (on HPR 1 for those who wish to stream. If you want to hear a program again, or you missed a program, most of them are archived here. For background/history on the program, as well as learning why I chose the title, you can just click here.
Listen to as little or as much of a program as you like.  If you have requests, comments or suggestions, please let me know.
Debussy b'day: 23 August 2015
Massenet 2012 Centennial (re-run): 9 August 2015
Mischa Maisky Cello Transcriptions of Art Song: 2 August 2015; You'll also hear the original vocal.
Arianna a Naxos: 26 July 2015; Haydn's vocal masterpiece. Translation
Liszt/Petrarch  19 July 2015; Liszt was inspired by Petrarch's sonnets to write songs, then pianos pieces based on the songs, and finally a revision for low voice of the original songs. We'll hear all of these!
Bastile Day: 15 July 2015
American Parlor Songs: 5 July 2015
Janacek: 28 June 2015
Mystery Singer: 14 June 2015
21st Century Song: 7 June 2015
Erich Korngold: 31 May 2015
Michael Tippett: 24 May 2015
French Opera and FrenchSong: 17 May 2015
Irving BerlinSongs: 10 May 2015
Brahms Folk Songs: 3 May 2015
Transcriptions: 1 March 2015. Translations
Valentines of Robert Schumann: 15 February 2015. You'll hear transcriptions of many of these songs, as well as their originals. Translations
Guitar Art Songs: 8 February 2015. Songs both old and new with guitar accompaniment.
Winterreise–2015: 1 February 2015. We celebrated Schubert's birthday and enjoyed two interpretations of a few of the cycle's songs. The German tenor Jonas Kaufmann with Helmut Deutsch, piano drew extraordinary praise from music critics. But the Canadian baritone Gerald Finley with pianist Julius Drake was awarded equally exuberant reviews. You can hear both. Translations
Mozart Songs: 18 January 2014. I play each song twice, usually with a male and a female voice. Translations
Spirituals: 11 January 2014. Some of the most beautiful recordings of spirituals from throughout the 20th century: Roland Hayes, Marion Anderson, Leontyne Price, etc.
Stoner Art Songs: 4 January 2014. Not just Jabberwocky, but spacey songs by Brahms, Schubert, and even Mussorgsky.
Guess the Composers: 28 December 2014. I play ten composers and give hints as to who they are. Some of the hints are facts, others the art song. You identify the composer.
Mildred Miller 90th B'day I : 14 December 2014. The first of two programs honoring the great American mezzo soprano, Mildred Miller. On this first one she sings the classic Bruno Walter/New York Philharmonic version of Mahler's Lied von der Erde. Translation
Mildred Miller 90th B'day II: 21 December 2014. The interview with Ms. Miller continues and she sings Mahler's Lieder eines fahrenden Gesellen and the Brahms Alto Rhapsody with Bruno Walter conducting. Then excerpts from Robert Schumann's Op. 39 Liederkreis with John Wustman, piano.
Heinrich Heine's Poems as Songs: 7 December 2014. More songs (Lieder) have been written to the words of Heine than any other poet! By far. On this program I sample some of them and provide recordings of various settings of the same words.   Translation
21st Century Art Songs (First): 2 November 2014. The first of five programs celebrating the art songs of our time.
21st Century Art Songs (Second): 9 November 2014. The second of five programs celebrating the art songs of our time.
21st Century Art Songs (Third): 16 November 2014. The third of five programs celebrating the art songs of our time.
21st Century Art Songs (Fourth): 23 November 2014. The fourth of five programs celebrating the art songs of our time.
21st Century Art Songs – Dickinson (Fifth): 30 November 2014. The fifth of five programs celebrating the art songs of our time, with an emphasis on those written to Dickinson poems.
Bizet 2014: 26 October 2014. Celebrating his b'day with mélodie as well as a few other sins.
Countertenors : 21 September 2014. A survey of countertenors at work, from Baroque to Pop and everything in between.
Rorem:  19 October 2014. Songs and instrumental works to celebrate the composer's 91st birthday. He was kind enough to allow a phone interview, which also is available as part of this program.
Scottish: 12 October 2014. Scotland was in the news so much that it seemed appropriate to play Scottish folk songs, art song, instrumental music (of course, Bruch's Scottish Fantasy) and even some authentic Kaeltic singing.
Yom Kippur:  5 October 2014. With a little help from Cantor Cohen, I was able to assemble this program which features various versions of Kol Nidrei as well as some cantors of the past intoning varous prayers.
Folk Songs as Art Songs:  7 September 2014. This theme works in both directions: some composers have arranged folk songs as art songs. Brahms, Bartok and Britten were prime examples. From the other direction, we know of art songs by Schubert and Brahms et al which, though they began as art songs, become folk songs.
Milhaud's Birthday:  13 August 2014. Drawing on both his French and Jewish heritage, Darius Milhaud wrote many splendid songs. Whenever possible you'll hear comparison recordings to allow you to get to know the elusive tunes. Translations
MysterySinger: 14 September 2014. Name the Singer: This is a living soprano, who has concentrated her career in the performance and recording of art songs. Can you recognize the voice? Translations
Songs About Music:  20 July 2014. Poets have always found music a tempting subject and their words have inspired composers from Schubert to Bernstein.  As usual, I'll try to offer comparison interpretations.
Poulenc 13 July 2014. We celebrated Bastille Day (a bit early) with this great French composer's songs both in the classic recordings with the composer at the piano, as well as modern comparisons. Translations
Brahms 4 May 2014. We celebrate the birthday of Johannes Brahms with the complete Magelone Lieder, his only song cycle. Four singers and their pianists were chosen to best fit the "speaker" of the song: Britgitte Fassbaender, mezzo soprano, with Elisabeth Leonskaja, piano; Hans Peter Blochwitz, tenor and Eric Schneider, piano; Dietrich Fischer-Dieskau, baritone, with Sviatoslav Richter, piano, and finally a vintage recording of Hans Hotter, bass-baritone, with Michael Raucheisen, piano. Translations
Verlaine in Song 3 August 2014. The poet Paul Verlaine inspired many composers to write mélodie to his words.  You'll hear the same poems set by composers such as Fauré, Chausson, Debussy, Delius, Hahn, and Ravel. Translations
Who Is Native? 10 Aug 2014.  Can you tell? The question is: which  of the singers is singing in their native tongue? I play various art songs twice and you guess who is singing in a foreign langue.  Translations
Debussy 17 Aug 2014.  Celebrate Debussy's Birthday: His  many mélodie have been recorded by the best singers. We'll hear comparison recordings of these wonderful works. Translations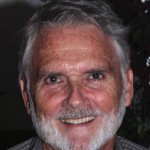 Fauré May 12, 2014. Honoring his birthday with a special presentation of "The Good Song" (La Bonne chanson) in comparison recordings featuring the one recently recorded by Thomas Meglioranza with Reiko Uchida. Translations
Strauss 150th B'day June 8, 2014. Comparing the piano accompanied songs as sung by Fischer-Dieskau with the same songs in orchestrated versions with various sopranos. Translations
Berstein's SongFest FirstHalf June 29, 2014. This wonderful set of songs deserves to be heard more often. I offer comparison recordings including one conducted by the composer himself.
Bernstein's SongFest 2ndHalf July 6, 2014. This set was commissioned for the country's bi-centennial, but wasn't finished until 1977. The comparisons continue on this second half of the SongFest and ends with excerpts from Berstein's "Arias and Barcarroles."
Hugo Wolf  March 16,  2014. We celebrate this great Lieder composer with the usual comparisons.
Shakespeare's Birthday April 27, 2014. In celebrating Shakespeare we hear his words in song settings from his own time to 20th century songs.
Lori Laitman April 6, 2014. This living American composer writes approachable songs that appeal to many singers, pianists and of course, audience members.
Prokofiev April 20, 2014. I feature the set of Five Poems of Anna Akhmatova (in comparison recordings), as well as his children's songs. Translations
Wagner B'day 2014 May 18, 2014 Enjoy two different performances of the Wesendonck Lieder, one with piano and one with orchestra. Translations
Bolcom May 25, 2014. This living American composer has dedicated a lot of his writing to art song and I sample some of his best.
Glinka B'day  June 1, 2014. Glinka's songs as well as some instrumental music. Translations
Grieg  June 15, 2014. The great Scandinavians such as Björling, Flagstad, Gedda, Melchior etc. perform the beautiful songs of Grieg. Translations
Christa Ludwig: PartOne December 8, 2013. Maya Hoover joins me to celebrate Kammersängerin Ludwig's 85th year. Besides excerpts from our phone interview, you'll hear Ludwig sing in many genres.
ChristaLudwig: PartTwo December 15, 2013. see above.
Introduction To Art Song 2013 The first program of the new year usually features songs that we already know, but don't know they're "art songs."
Schoenberg September 15, 2013. We celebrate his b'day with two (comparison) performances of his Book of the Hanging Gardens. Translations
Berg February 9, 2014. The program actually fell on Alban Berg's birthday, so we had to offer this edition featuring both his youthful songs as well as the mature Altenburg Lieder. Translations
Schubert Comparisons February 2, 2014. We celebrate Winter and Schubert's birthday week, with songs from his Winterreise. The trick here is to see if you can tell which of the three comparison singers is NOT singing in his/her native language. Translations
Song Transcriptions January 5, 2014.  Another way to be introduced to art song is hearing the song first in an instrumental transcription.
Hahn: August 11, 2013. You can sample the beautiful songs of Renaldo Hahn and even hear him accompany himself as he sings one of them!
Rorem 2013: Part One October 20, 2013. Celebrating the 90th b'day of Ned Rorem with his song cycle for four voices called "Evidence of things not Seen." You'll hear an interview with Mr. Rorem, especially recorded for this program. Evidence
Rorem 2013: Part Two October 27, 2013. "Evidence of things not Seen" is so long that it takes two programs. More Rorem interview, as well. Evidence
25th Anniversary: Part One September 1, 2013. I chose my favorite recordings of my favorite songs to celebrate the silver anniversary of Great Songs and Singing and other Sins.
25th Anniversary: Part Two September 29, 2013. There were so many "favorite" songs that it took two programs!
Shostakovich September 22, 2013. By popular request, in celebration of the birthday of Shostakovich, I replay the two amazing recordings of his Blok songs. One with Joan Rogers and the other with its dedicatee, Galina Vishnevskaya. Blok
Dvorak I commemorate the birthday of Dvorak with two versions (one with mezzo soprano and the other with tenor) of his Biblical Songs. Translations
Goethe  August 25, 2013. On this yearly program celebrating Goethe's birthday I chose to concentrate on the poems from Wilhelm Meister. Translations
Foster  July 7, 2013. When Stephen Foster songs a sung by the masters, they become elevated to the status of art song. So we noted Independence Day, which is also Foster's birthday!
Liszt November 6, 2011. I celebrate his b'day with comparisons of his piano and orchestrated versions of his songs, along with his non-song music.
Bartok March 25, 2012. I celebrate his b'day in spite of the fact that he's not known for writing art song, having only written 10. But his folk song settings are very sophisticated and with comparison orchestrated versions, can sound like art song.
Mendelssohn February 5, 2012. What a joy to celebrate the birthday of Felix with comparison recordings of his best-known songs! And there's his chamber music as interludes.
Werner Güra March 11, 2012. This must be one of the most able Lieder singers in the world today. I feature a two CD recent release of this wonderful tenor.
Lorraine Hunt-Lieberson  February 19, 2012. On this program I concentrate on the intense performance that Hunt-Lieberson gives of a group of Brahms Op. 57 songs. It's always fascinating to hear how other singers perform the same songs.
Rachmaninoff  April 1, 2012. Celebrating his birthday is easy, because he wrote a lot of songs and even wrote piano transcriptions of two of them.
Rimsky-Korsakov  March 18, 2012. Not well-known for his song output, R-K songs are enjoyable and a chance to hear them twice allows us to get to know them.
Ives  November 27, 2011. Quirky and unpredictable, but beautiful, Ive's music includes a lot of songs and instrumental music based on songs.
Delius  January 29, 2012. I sample songs that he wrote in French and English with comparisons that include his orchestrated songs.
Lotte Lehmann's B'day  February 29, 2012. Not only do we hear Lehmann, but we have a chance to hear how other singers perform the selections.
Pop and Classical  April 13, 2012. You'll hear Jan de Gaetani compared with Fred Astaire, Elly and Ella, etc.
Virgil Thomson Recent Release  January 22, 2012. This program features a recently released Thomson CD of both song and instrumental music featuring baritone Thomas Meglioranza. You'll be very happy you listened.
University of Hawaii Composition Professors' Art Songs  April 8, 2012. Active and retired composers of UH Manoa have written many amazing songs and this is a chance to hear some of them.
Barbara Bonney   April 22, 2012. This program celebrated Barbara's birthday and I had scheduled an interview, but mixed up the time. But she answered some questions by email and I include those interesting subjects on the program.
English Poetry & Song  This is a program from my Great Songs period, important in that it has readings of the poetry [by the likes of Auden!] before one hears the song.
Tchaikovsky  May 6, 2012. I play each of his songs twice, mostly sung by Russian speakers/singers. You'll also hear some Tchaikovsky short piano music that fits the mood of the songs.
X-Rated Songs!  February 12, 2012. You'll hear sensual and sensuous love songs from many cultures. Some of the comparisons are orchestrated versions of the songs.
Meyerbeer Songs  May 20, 2012. Best known for his grand operas, Meyerbeer did write songs and University of Hawaii professor Dr. Wright is my guest guiding us through these wonderful works.
Flicka  June 3, 2012. Frederica von Stade sings French songs with Martin Katz at the piano. When she visited Honolulu  she consented to an interview, that you'll hear on this program.
What Is Art Song?  January 1, 2012. For those who think they don't know what an "art song" is, I provide this program.
Fauré  July 15 2013. I used the songs (mélodie) of Gabriel Fauré as a perfect way to celebrate "Quatorze Juillet."
Goethe B'day Aug 2012 Songs inspired by Goethe's poetry.
Copland's Dickinson Songs  November 18, 2012. Both his original piano version and his orchestration of some of the songs are presented.
Songs Of Travel We celebrate Ralph Vaughan Williams' birthday with his songs (with comparison recordings, as usual) and some of his instrumentals for balance.
Gershwin B'day  September 30, 2012. You'll hear both classical and popular versions of Gershwin songs.
Fanny Mendelssohn Hensel  11 November 11, 2012. The songs of this composer, with comparison interpretations. Also, I offer you the chance to decide between two songs: which was by Felix and which by Fanny?
Chabrier B'day  13 January 13, 2013. There are so many wonderful mélodie from the pen of this composer, it was difficult to make the selections. The usual comparisons are offered.
Introduction To Art Song 2013  January 6, 2013. The first program of the year is usually devoted to introducing an audience to the world of art song.
Seniors Sing  A program from a Great Songs broadcast many years ago.
Composer Accompanists  Another Great Songs program from the past.